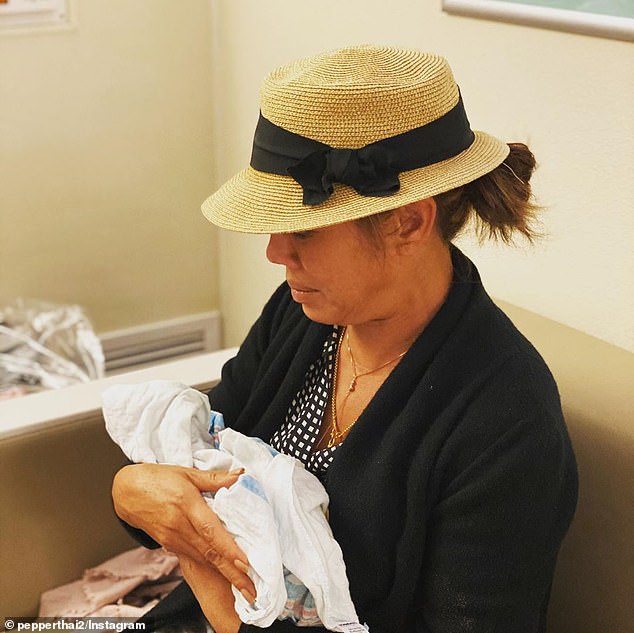 Chrissy Teigen's mother Vilailuck has shared a heartwrenching video of herself crying over the loss of her grandson Jack, before giving the child a kiss.
Chrissy, 34, announced Wednesday she had tragically lost her third child around halfway into her pregnancy, days after she was admitted to the hospital with severe bleeding.
On Thursday, Vilailuck Teigen shared several photographs of herself cradling the baby inside the hospital, mourning the loss of the child.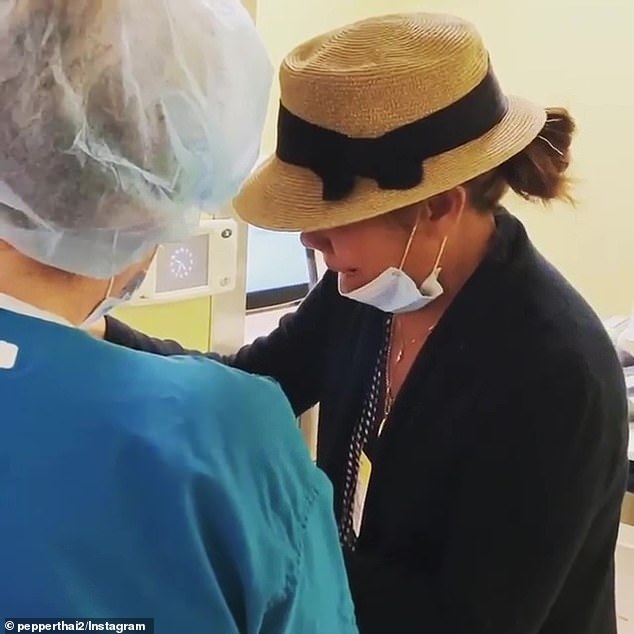 'My heart aches love you so much baby Jack,' Vilailuck captioned the devastating Instagram upload.The posts begin with a video of a hospital worker presenting Jack to Vilailuck, who soon begins to cry. You can touch him if you want,' the employee informs Vilailuck.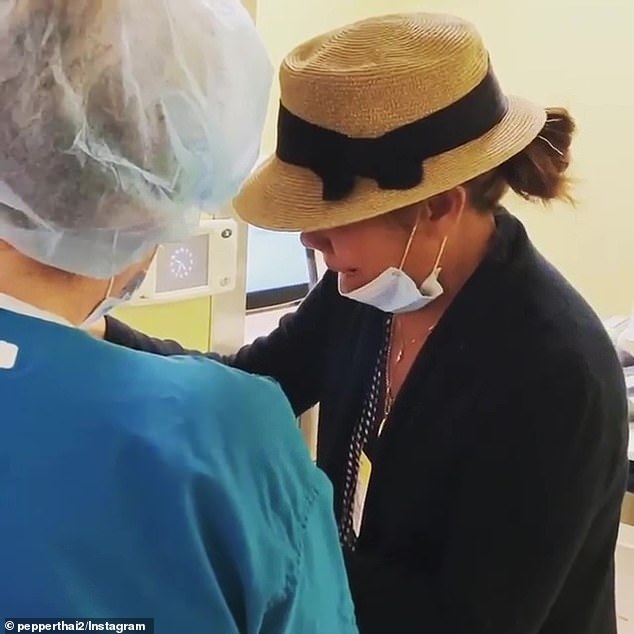 An emotional Vilailuck gently places her hand upon the child, before bending down to give him a kiss. She clasps her hands together and bows her head down in a prayerful gesture.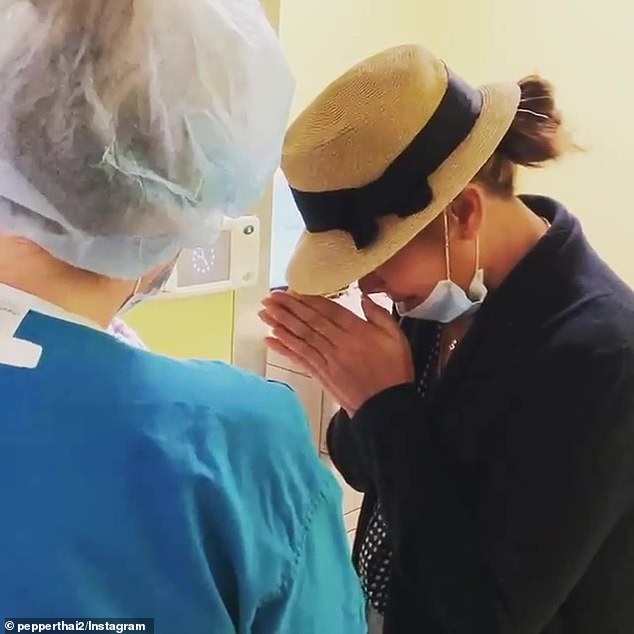 The next photo show Vilailuck holding the swaddled-up child in her arms.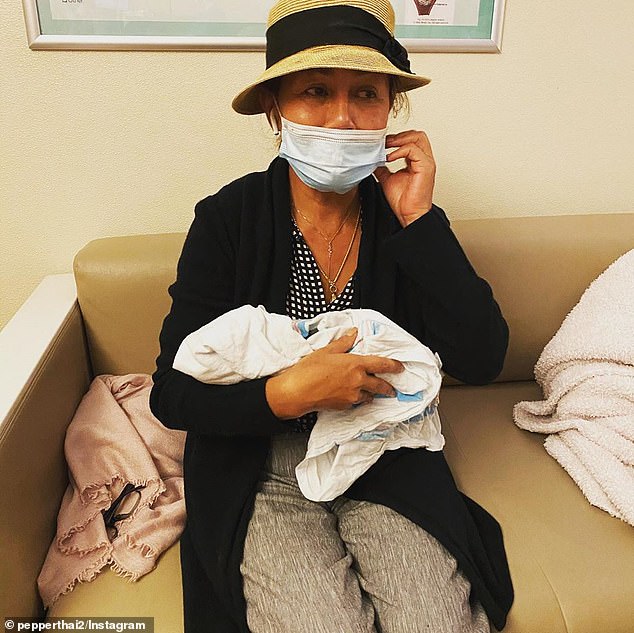 Chrissy had been hospitalized at Cedars-Sinai Medical Center in Los Angeles on Sunday night after enduring a month of bleeding due to having a weak placenta and had been at the hospital since.
She revealed she was on 'serious bed rest' due to the bleeding and 'about halfway through her pregnancy', which is around 20 – 24 weeks. A stillbirth is when a baby is born dead at 24 weeks or later.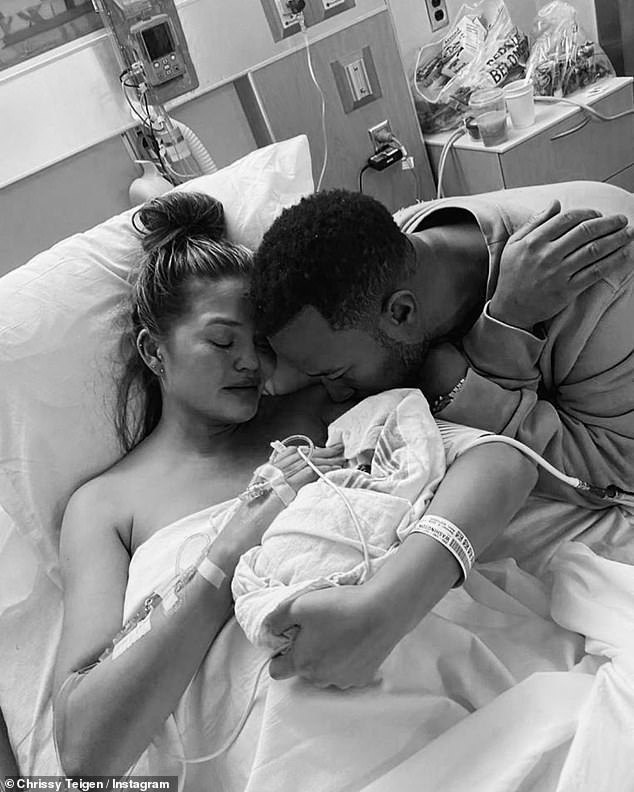 Teigen had already been on strict bed rest earlier this month but explained she was admitted to the hospital after her bleeding had worsened.
'Everytime I go to the bathroom it would be blood, and honestly just laying there there would be blood.'
Despite the scare, she assured her fans she and her baby were doing well and said the her son was 'healthy, growing stronger than Luna or Miles.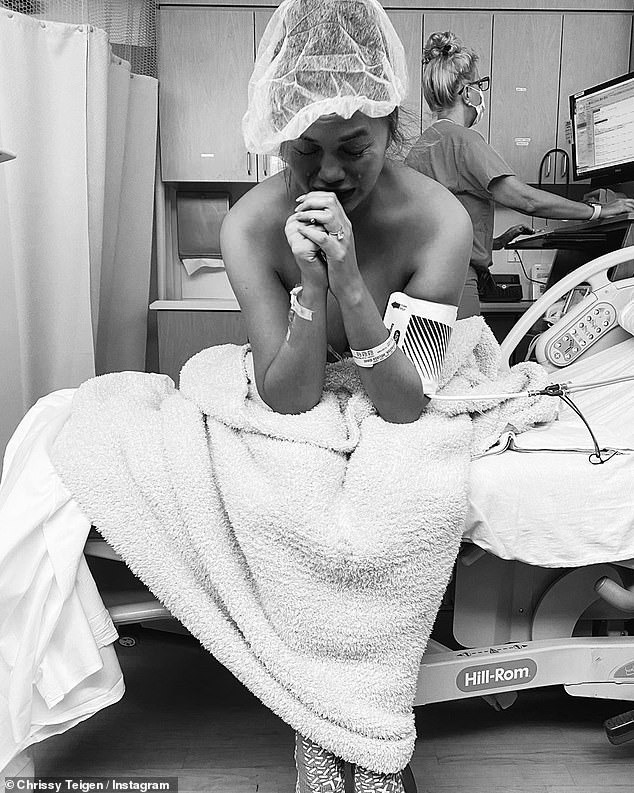 '
Chrissy made the heartbreaking announcement she had lost her child on Wednesday night, where she shared several devastating photos of herself in the aftermath.