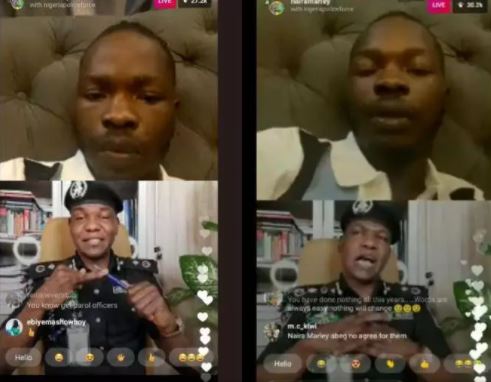 If you missed the Instagram live of Naira Marley that featured the Nigerian Police Public Relations Officer, DCP Frank MBA, then this is for you.Naira Marley was set to campaign against the FSARS brutality and harassments today but the Nigerian Police released a statement and made it clear that Naira Marley shouldn't embark on a protest because the Government is working on the complaints that Nigerians have been making.
Check out the post below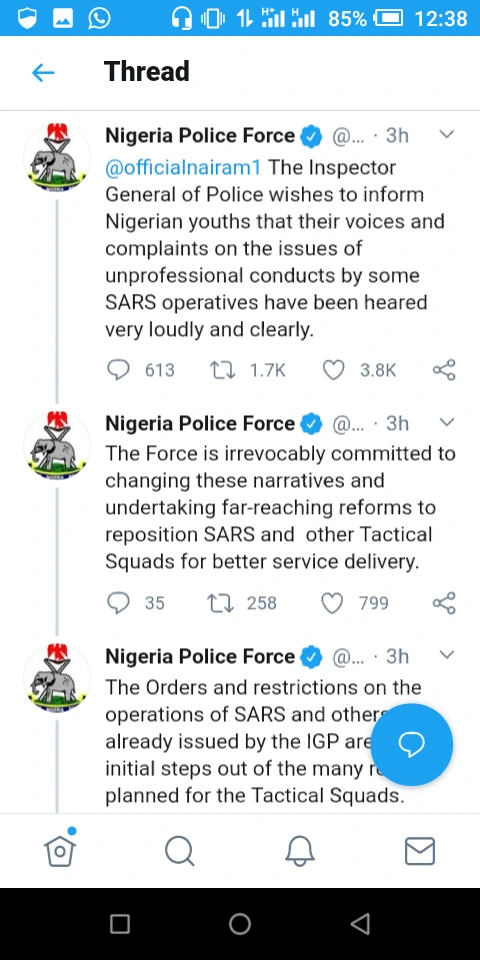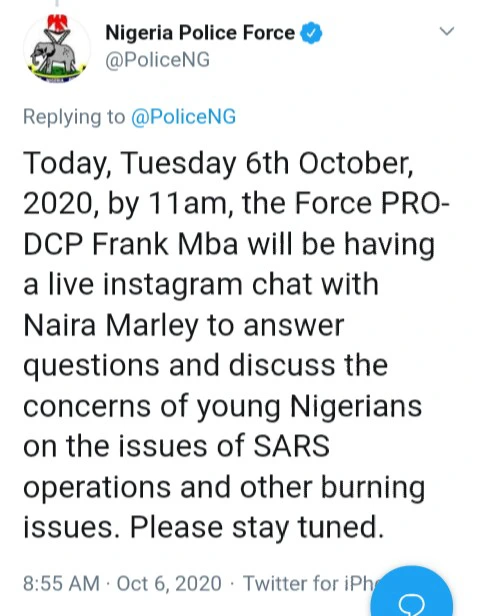 Meanwhile, Naira Marley has listened to what the Police Force said and stopped the protest that was scheduled for today. He however held a live interview with the Nigerian Police Force PRO, DCP Frank Mba and the DCP said 3 major things to Naira Marley that you need to take note of. Here are the 3 major things that Nigerian Police PRO told Naira Marley On Instagram Live today
1) You Must Be Careful While Recording Security Agencies, Don't Record Security and Law Enforcement Agencies Indiscriminately.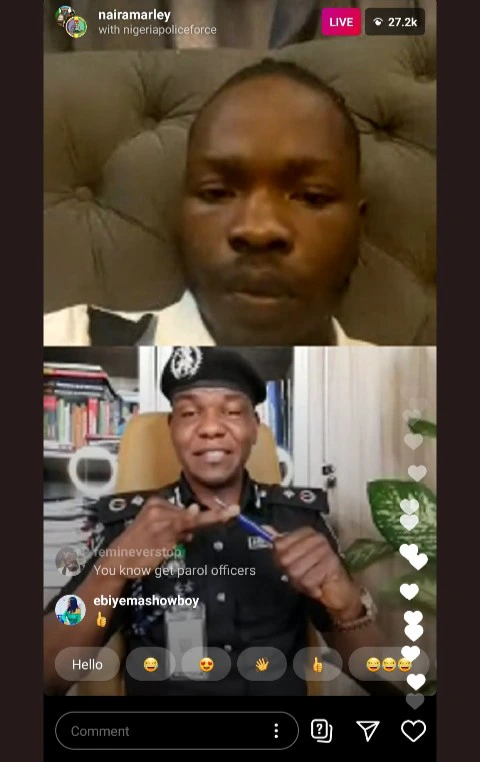 DCP Frank Mba spoke about the use of phone to record any type of harrasment from the Police Officers. He said that people should record any sort of harrasment but it should be done safely. He urged the people and told Naira Marley that they shouldn't use the camera of their phones indiscriminately. But people can record safely if they want to report the case to the Police Force.
2)All Police Officers Would Now Be Wearing Their Uniforms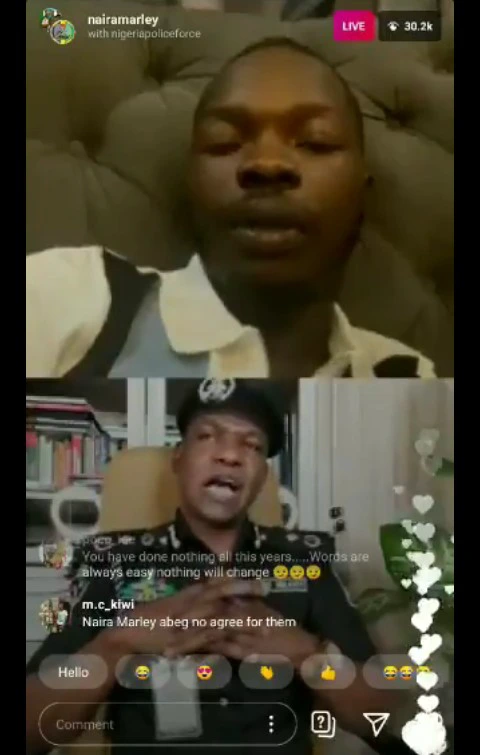 The Police Force PRO made it clear that officers of the force won't be wearing mufti again as they would now move in their full police force uniform. He made it clear on the Instagram Live that Police officers must henceforth wear their police uniforms. He also added that the SARS officers would only be deployed when there is a case of Robbery, Kidnapping and more.
3)The Police Force Would Get SARS Off The Road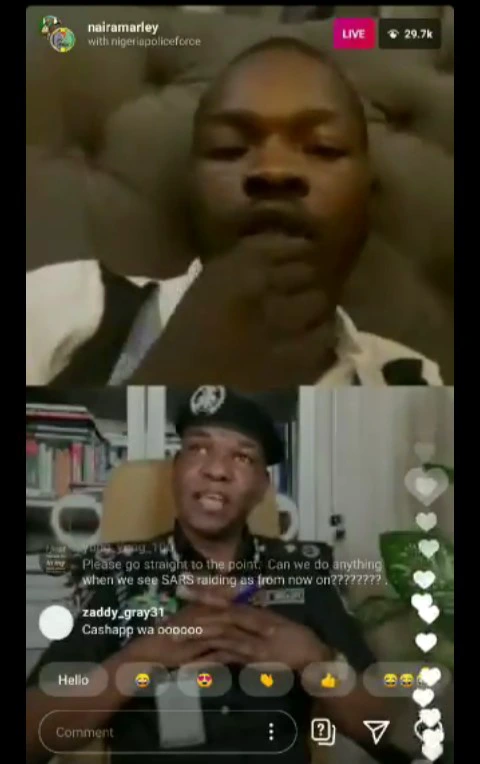 As per the rumors that SARS officers are still patroling even though the IGP has banned them from patroling the road, the Nigerian Police PRO made it clear that the Police would get all SARS officers off the road and The Police Force would enforce this themselves.
He also added that the Police force would investigate any sort of harrasment and the officers involved would be dealth with.
Watch a clip of the Instagram live below
— "If a policeman is on the road and he's doing a wrong thing, if you can record him SAFELY, record him" – Nigeria police PRO, Frank Mba says while speaking to Naira Marley on Instagram live . pic.twitter.com/DksUs0sXMN

— VyrãlTreñdz (@TheVyralTrendz) October 6, 2020