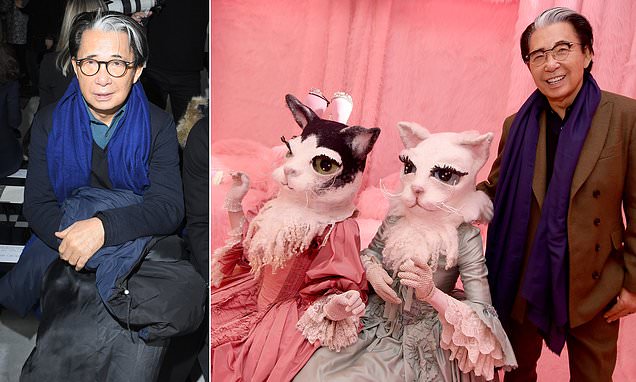 The Japanese fashion designer who founded Kenzo has died from coronavirus today in a hospital near Paris. Kenzo Takada, 81, died at the American hospital of Paris in Neuilly-sur-Seine, a spokesman for the fashion star confirmed.
The self-made Japanese and French designer is known worldwide under his first name Kenzo, which he shared with his fashion brand famed for colourful and eccentric designs.
His death comes just four days after the brand showed its spring/summer 2021 collection at Paris Fashion Week.
Despite leaving the brand in 1999 to enjoy a 'permanent holiday' of a retirement Kenzo was still involved in maintaining the brand's seamless mix of traditional Japanese fashion and modern western style that it is famed for.