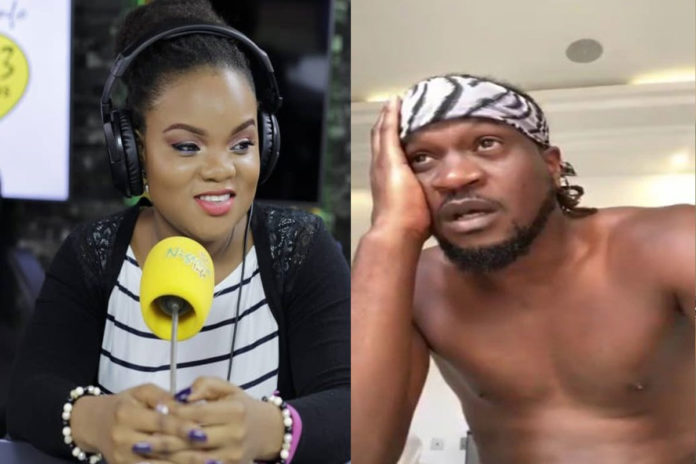 Journalist, Sandra Ezekwesili has condemned singer, Paul Okoye alias Rudeboy for going shirtless in his #EndSARS campaign video.Rudeboy had earlier shared a shirtless video where he spoke against police brutality and called for an end to the Special Anti-Robbery Squad (SARS).
The TV broadcaster then said the fact he could go shirtless to pass a message is an indication of male privilege.
For her, if it were a lady who posted a shirtless video, she would have been condemned, but because it is a male, no one seems to care.
She tweeted… "Male privilege is making a viral shirtless video and having everyone pay attention only to your message."
Male privilege is making a viral shirtless video and having everyone pay attention only to your message. https://t.co/mentNqGohU

— Sandra Ezekwesili (@SEzekwesili) October 4, 2020
However, some Nigerians did not agree with her as they took to the comment section to let her know. See some of their reactions below;
Harry wrote… "Male privilege is making a viral shirtless video and having everyone pay attention only to your message."
Munachimso wrote… "You see in this life, there's male privilege and female privilege.. we can never be equal and we can never share the same privilege. Everybody enjoy your privilege and accept your L when it's not your turn."
Emmanuel wrote… "You are free to go braless, headless, top less even senseless to make your message go viral if that is the point in the message he passed."