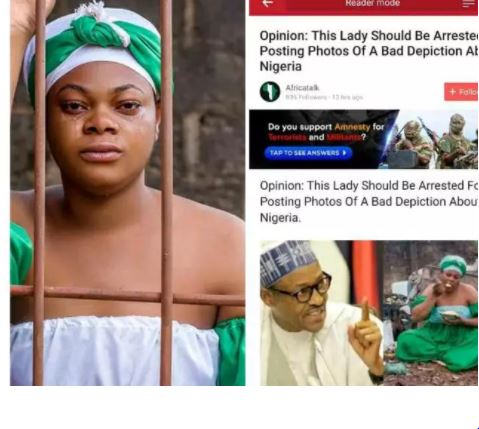 A Lady known as Ella Ada has finally reacted to news that she should be arrested for posting these photos that depict Nigeria in a bad light.
Many Nigerians do not know what to celebrate because of the untold hardship and insecurity in the country and Ella Ada decided to do a photoshoot for this to mark Nigeria's independent celebration on October 1st.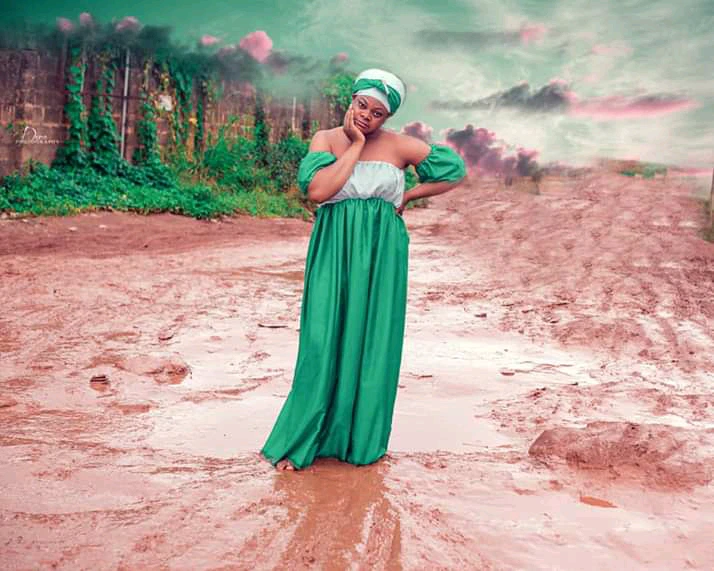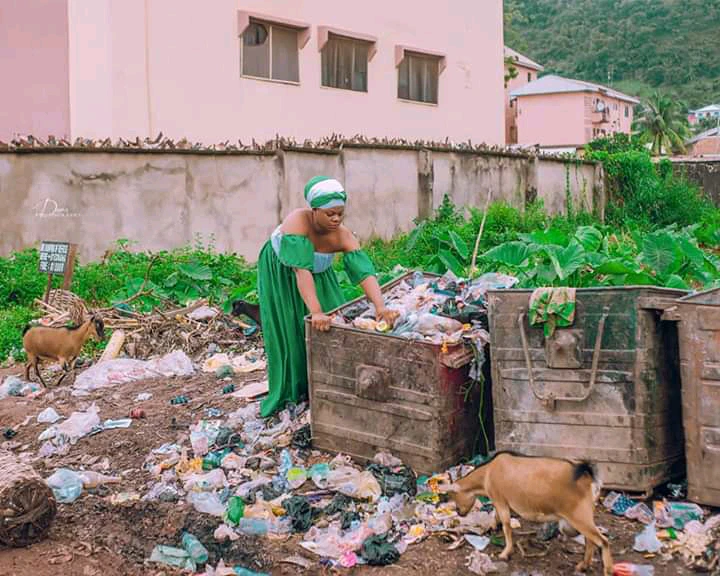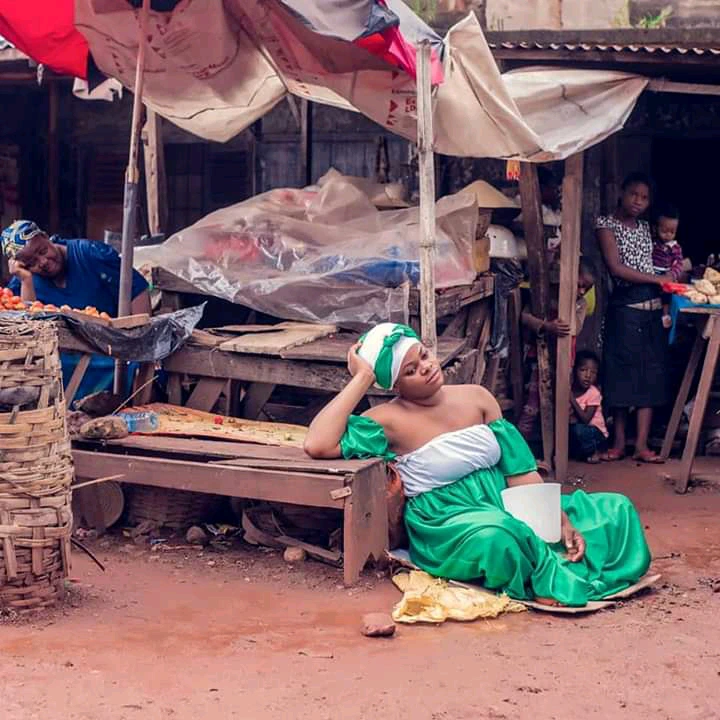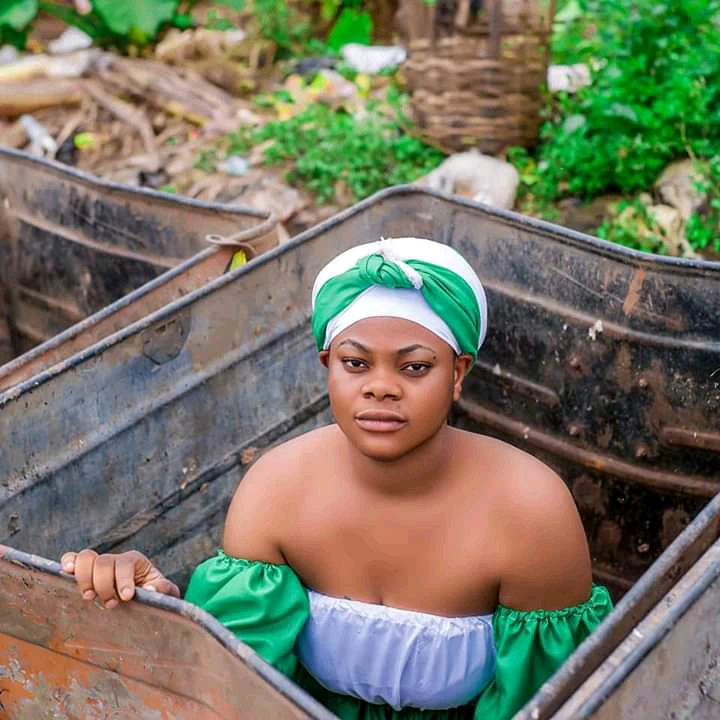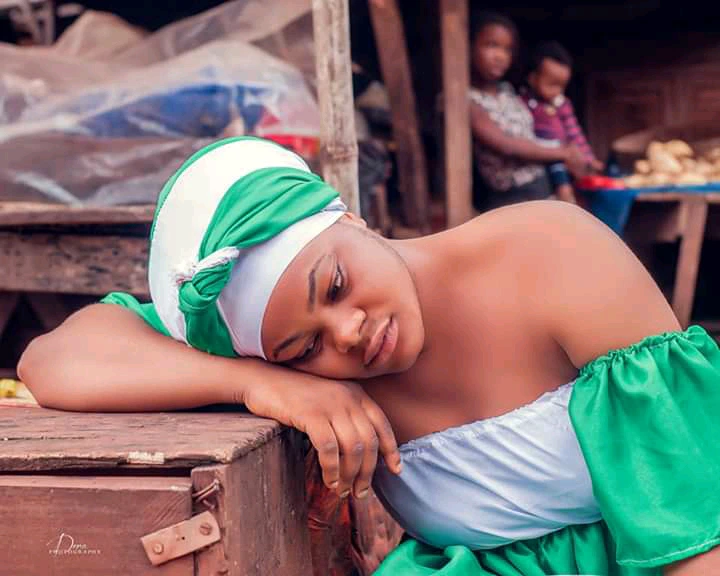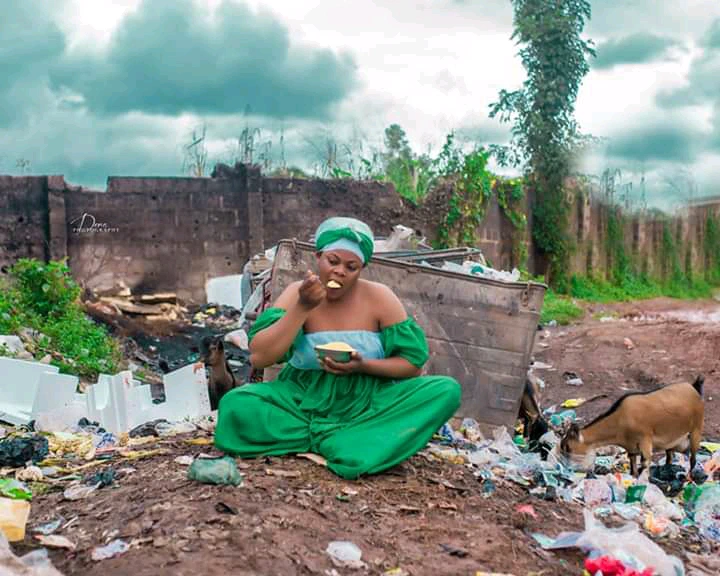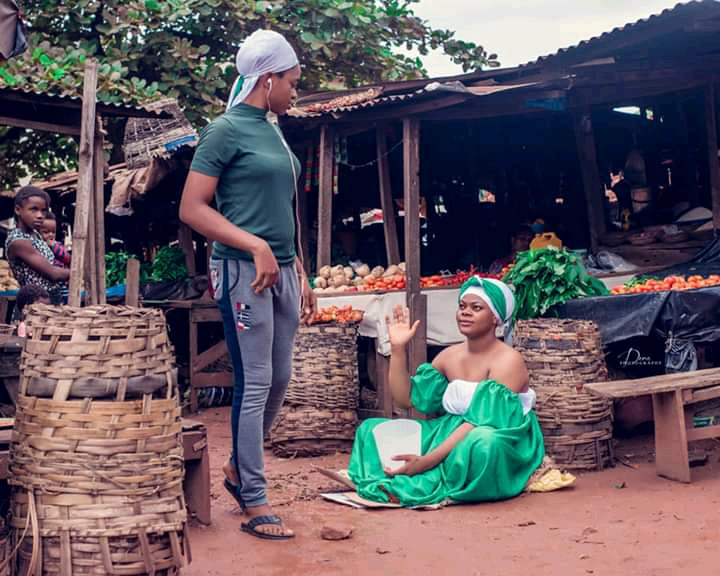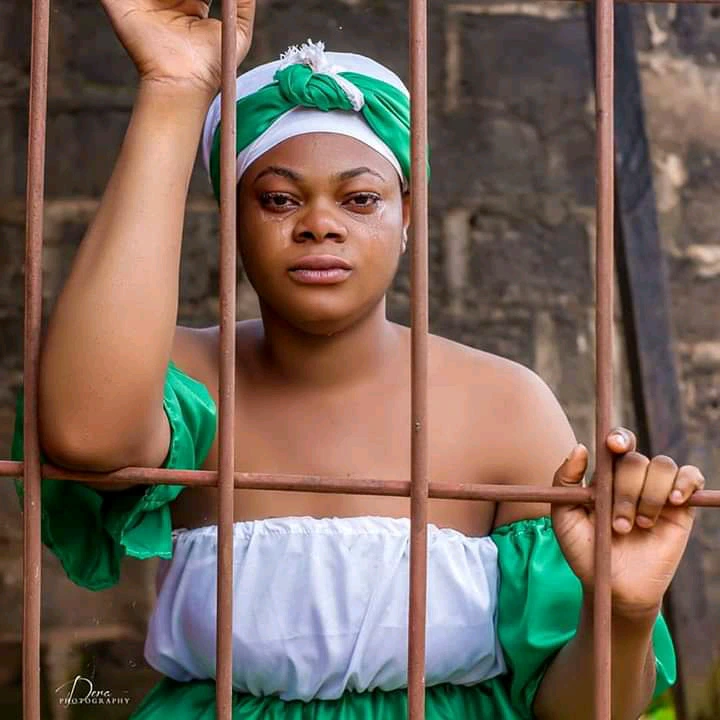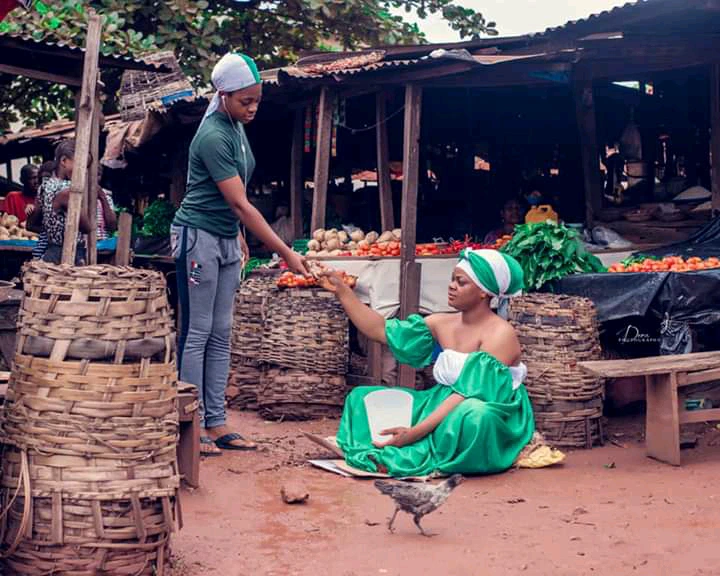 After posting these photos on Social media, it went viral on all news outlets and also got the attention of most bloggers who wrote an opinion article that 'She must be arrested for posting photos of a bad depiction about Nigeria'.
After news of this went viral and get to her, the lady replied to the news was humorous;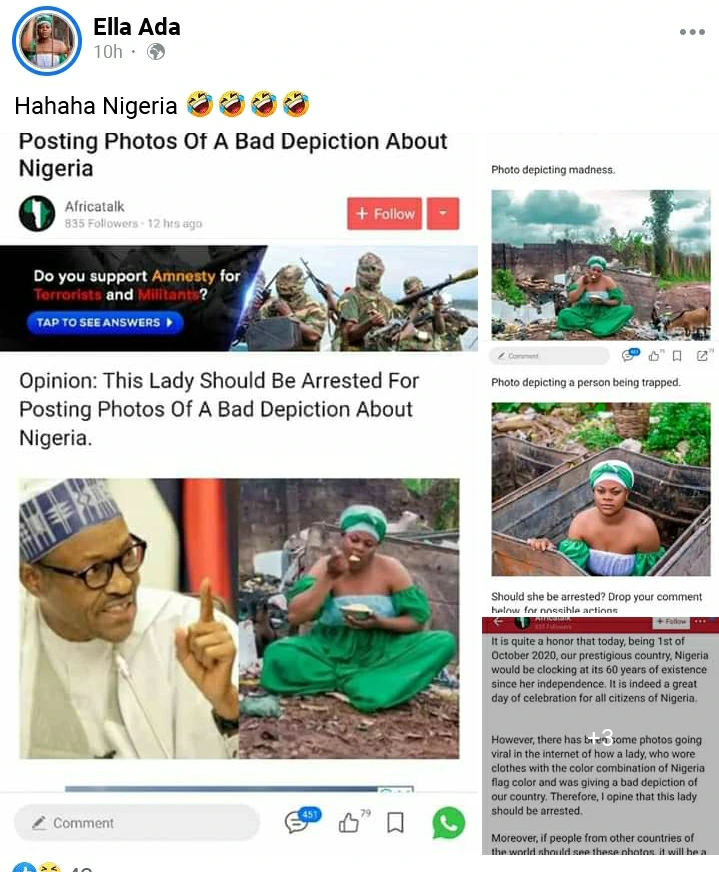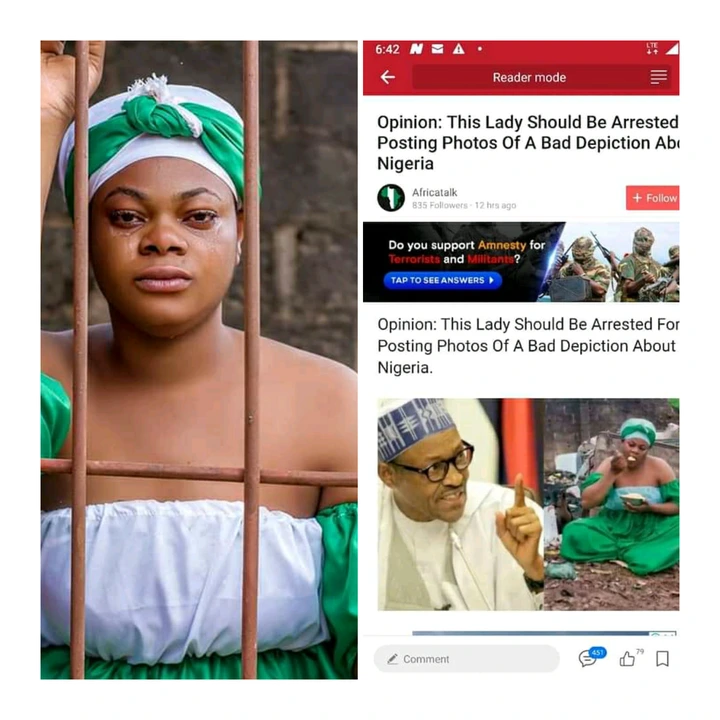 The reply 'Hahaha Nigerians' means that she was just taking photos and Nigerians are taking it far.
Do you think the Bloggers took it too far for calling for her arrest or you also feel she should be arrested?