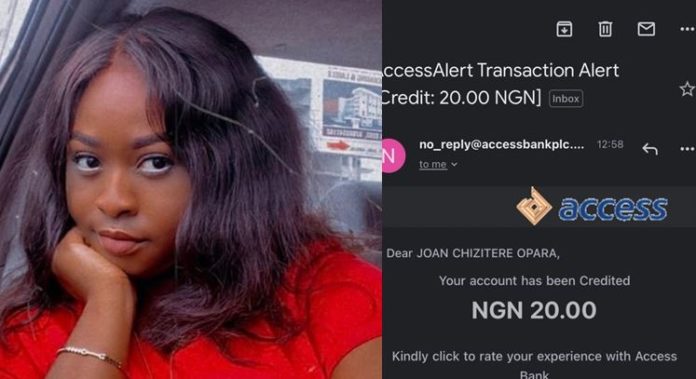 Twitter user, Chizitere has shared her experience with a random man who disturbed her for a long time to send her account details.
According to her, the man has been disturbing her for some time, asking for her account details and trying to win her over.
She finally sent her account details to him, and surprisingly, she saw a credit alert of N20 from him.
With pain in her heart, she took the case to Twitter to share with her followers.
In her words;
"This man disturbed me for weeks to send my account details, I finally did today and this is what he sent me."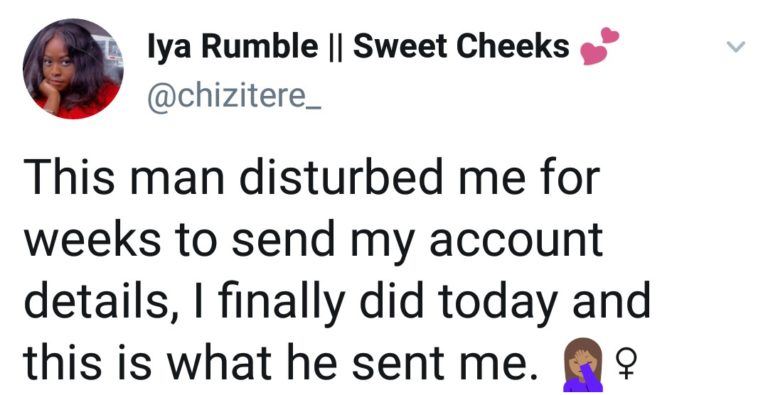 Lol! If you were in her shoes, what will you do?