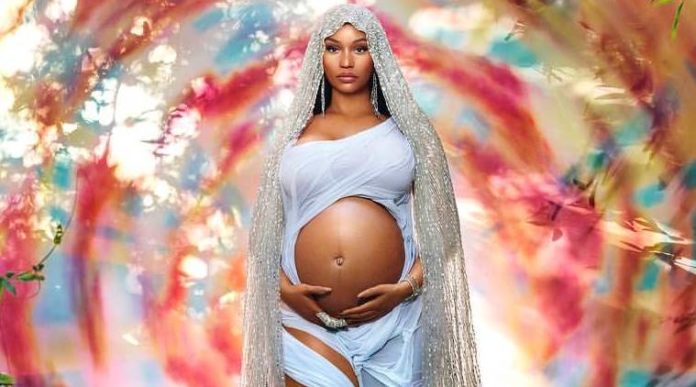 Nicki Minaj has welcomed her first child with 42-year-old husband Kenneth Petty. The Anaconda singer gave birth on Wednesday in Los Angeles, according to a report from TMZ.
The site shared that the gender of the child and the name have not yet been made available.
The 37-year-old performer announced in late July she was was 'preggers' and has since shared many photos of her baby bump on social media.
Rumors that the rapper was expecting have been swirling around since before she and Petty wed in 2019.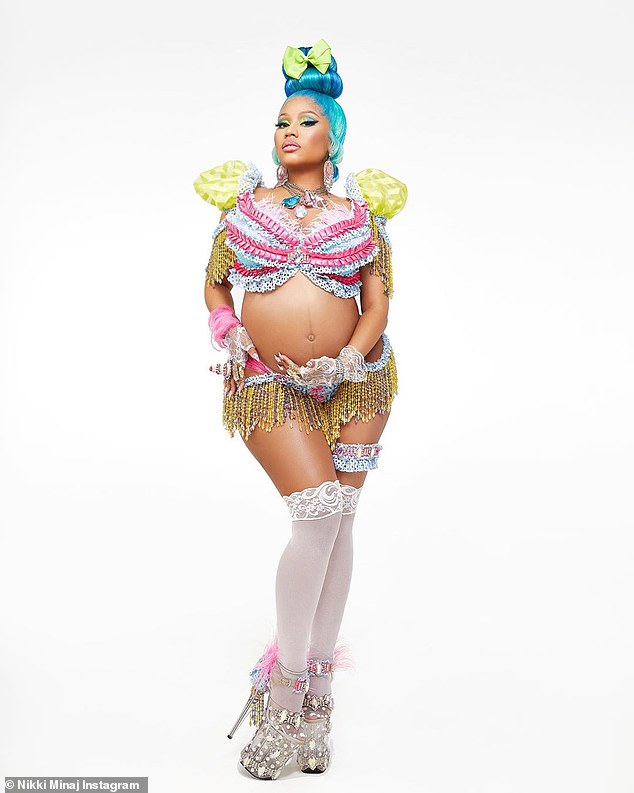 Prior to their marriage Nicki shocked fans by announcing she was retiring from music to start a family.
'I've decided to retire & have my family. I know you guys are happy now. To my fans, keep reppin me, do it til da death of me … Love you for LIFE,' she tweeted in September 2019.
She later walked back her statement while responding to a fan's tweet.
'I'm still right here. Still madly in love with you guys & you know that. In hindsight, this should've been a Queen Radio discussion & it will be. I promise u guys will be happy. No guests, just us talking about everything. The tweet was abrupt & insensitive, I apologize babe.'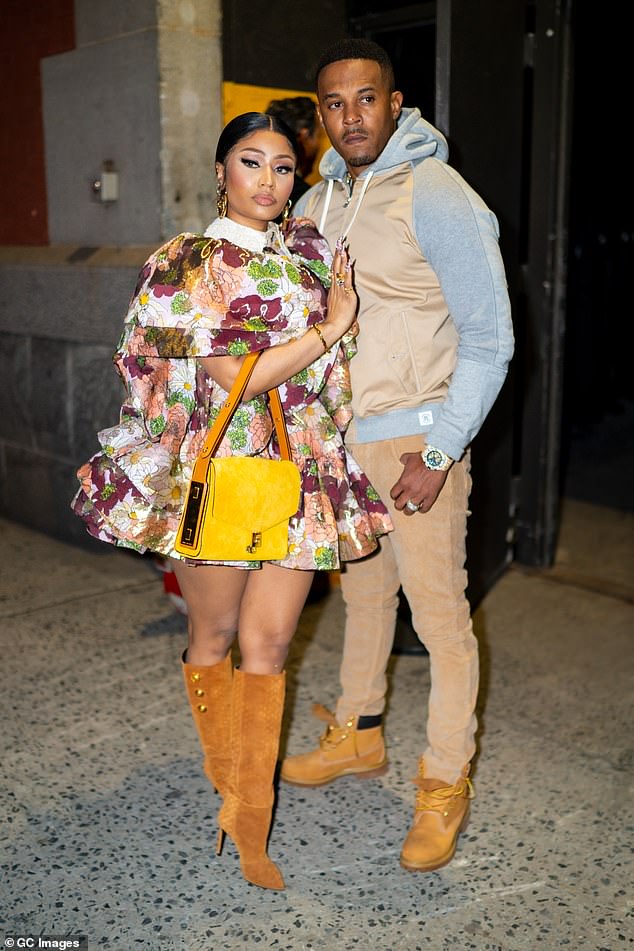 Congrats to the new mom and dad!