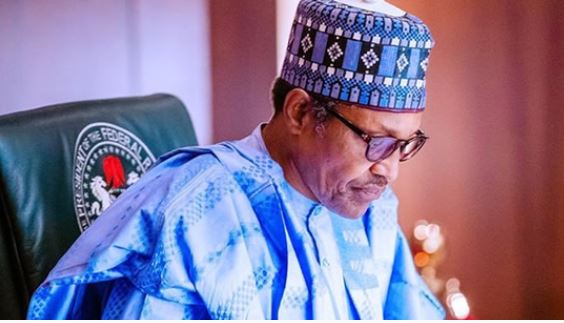 The Nigerian Economic Society on Tuesday berated the regime of the President, Major General Muhammadu Buhari (retd.), over its handling of the economy, which it said was directionless and unstable.
The President of the NES, Prof Sarah Anyanwu, who stated this on a visit to the Senate Minority Caucus, lamented that Buhari's regime excluded economists from its economic management team.
According to her, because of the exclusion of economists from the team, the economy is nose-diving.
She said:
"The practice assisted past governments in making sound economic policies required by circumstances or situations on ground.
"However, the exclusion of economists from the National Economic Management Team under the present administration  has glaringly shown  in  the adverse effects on the economy, which those who can read the indices and indicators correctly,  can see  is nose-diving .
"Our exclusion from the NEMT is seriously making the nation's economy to be unstable and somewhat directionless."
Apart from being excluded from the NEMT, the NES president lamented that the various ministries, departments and agencies were not patronising members of the society for required expertise and capacity training of their staff.