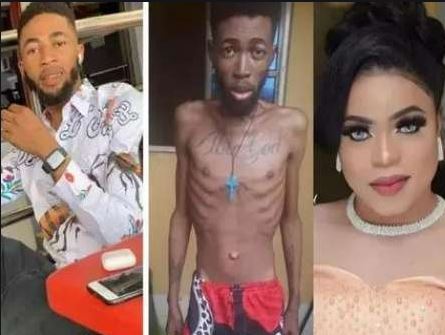 The young man was diagnosed with leukemia(blood cancer) by doctors at the Lasuth, ikeja and he was told that he needed surgery to survive.
He was identified as @rhemylekunhorsh on Instagram but his real name is Kolawole Solomon Eguntola and he needed help to raise N2.5million so that he will be able to undergo surgery as advised by the doctor.
He wrote on Instagram saying:
"Hello everyone my name is Kolawole Solomon Eguntola, I'm 28 years old. I have been sick for the past 9 months now, I was hospitalized at lasuth ikeja hospital and the doctor confirmed I had leukemia blood cancer and now they have to place me on chemotherapy which will cost about 2.5 million, which I don't know what to do or where to get it, because I can't eat or even move out of bed, please my people I really need your help right now, I'm dying and I don't want to die please help me God will bless you.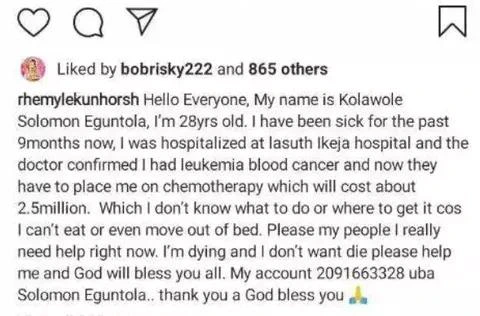 A lot of sympathizers replied and prayed for him to get well but one thing happened which is the response from Bobrisky which surprised many people. His response also shows that no matter what people say about Bobrisky he has a heart of Gold.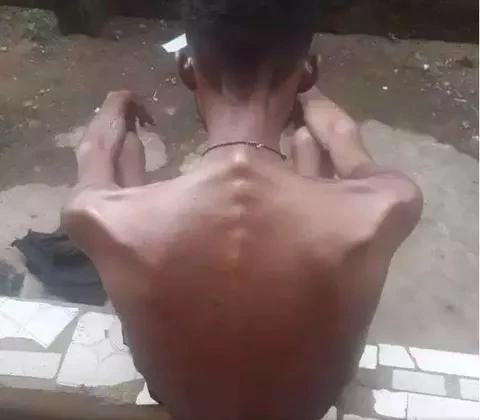 Here's Bobrisky's reply.
"I was about to eat when I saw his message, I couldn't pretend not to see his last message stating that he doesn't want to die, when I saw his dm, I lost my appetite immediately!!! And I started thinking of how to help him, he need 2.5 million only to stay alive, I will send 1,000,000.00 to him tomorrow I want you guys to support me let him live please"