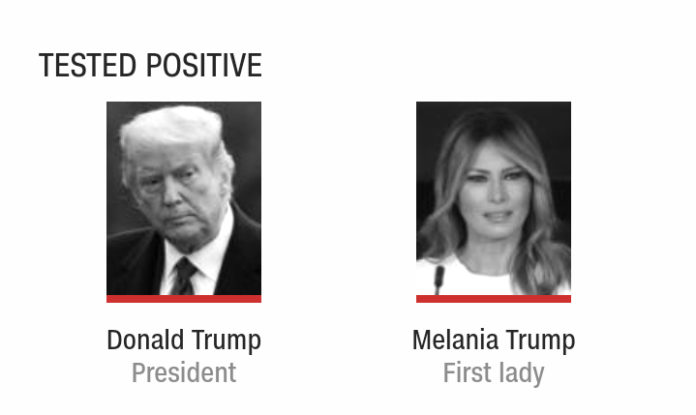 US president, Donald Trump, was hospitalized last week following revelations he had contracted Covid-19.
Trump is currently undergoing treatment at Walter Reed Military Hospital as he hopes to beat the virus before the November 2020 presidential elections.
At least 10 people in President Donald Trump's family, the US government and circle of advisers and recent contacts, have recently tested positive for Covid-19.
Below is the full list of the covid-19 status of everyone within Trump's family and inner circle.