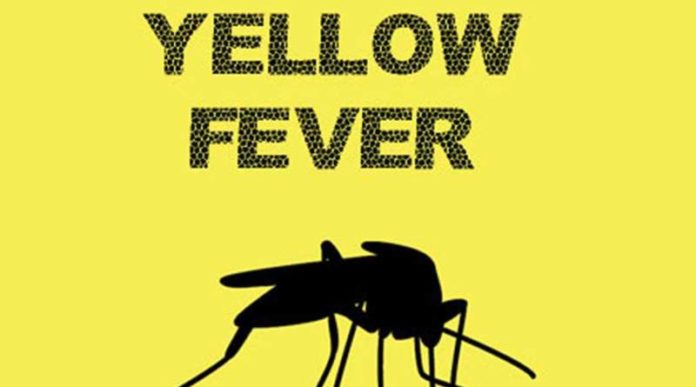 About 76 persons have been confirmed dead in 222 clusters of yellow fever outbreaks in Bauchi, Delta and Enugu states, the Nigeria Centre for Disease Control has said.
But the organisation said its multi-agency yellow fever technical working group has been coordinating the prevention, preparedness and response activities of the disease.
The NCDC gave the figures in its Yellow Fever Situation Report with Serial Number 001 as of November 11, on the clusters of outbreaks in Bauchi, Delta and Enugu states, issued on Friday night.
Yellow fever is a viral infection spread by a particular type of mosquito. The infection is most common in areas of Africa and South America, affecting travelers to and residents of those areas.
In mild cases, yellow fever causes a fever, headache, nausea and vomiting. But yellow fever can become more serious, causing heart, liver and kidney problems along with bleeding. Up to 50% of people with the more-severe form of yellow fever die of the disease.
There's no specific treatment for yellow fever. But getting a yellow fever vaccine before traveling to an area in which the virus is known to exist can protect you from the disease.
Symptoms
During the first three to six days after you've developed yellow fever — the incubation period — you won't experience any signs or symptoms. After this, the infection enters an acute phase and then, in some cases, a toxic phase that can be life-threatening.
Acute phase
Once the infection enters the acute phase, you may experience signs and symptoms including:
Fever
Headache
Muscle aches, particularly in your back and knees
Sensitivity to light
Nausea, vomiting or both
Loss of appetite
Dizziness
Red eyes, face or tongue
These signs and symptoms usually improve and are gone within several days.
Toxic phase
Although signs and symptoms may disappear for a day or two following the acute phase, some people with acute yellow fever then enter a toxic phase. During the toxic phase, acute signs and symptoms return and more-severe and life-threatening ones also appear. These can include:
Yellowing of your skin and the whites of your eyes (jaundice)
Abdominal pain and vomiting, sometimes of blood
Decreased urination
Bleeding from your nose, mouth and eyes
Slow heart rate
Liver and kidney failure
Brain dysfunction, including delirium, seizures and coma
The toxic phase of yellow fever can be fatal.
When to see a doctor
Before travel
Four weeks or more before your trip, make an appointment to see your doctor if you're traveling to an area in which yellow fever is known to occur so that you discuss whether you need the yellow fever vaccine.
If you have less than four weeks to prepare, call your doctor anyway. Ideally, you'll be able to be vaccinated at least three to four weeks before traveling to an area where yellow fever occurs to give the vaccine time to work. Your doctor will help you determine whether you need vaccinations and can provide general guidance on protecting your health while abroad.
After travel
Seek emergency medical care if you've recently traveled to a region where yellow fever is known to occur and you develop signs or symptoms of the toxic phase of the disease.
Call your doctor if you develop mild symptoms, after traveling to a region where yellow fever occurs.