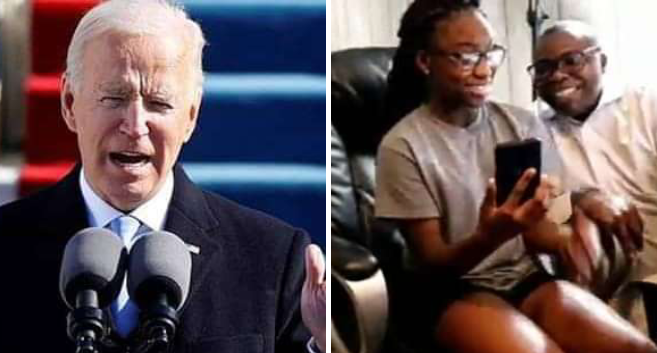 President Joe Biden danced with his youngest grandchild in his arms as he watched his inauguration concert from within the White House, in scenes which touched hearts at the end of an emotional day.
Biden, 78, held eight-month-old Beau Biden as the family watched the show.
The baby is the son of Hunter Biden, 50, and his South African wife Melissa Cohen, 32. The pair married in May 2019, two weeks after they first met, and their son was born in March.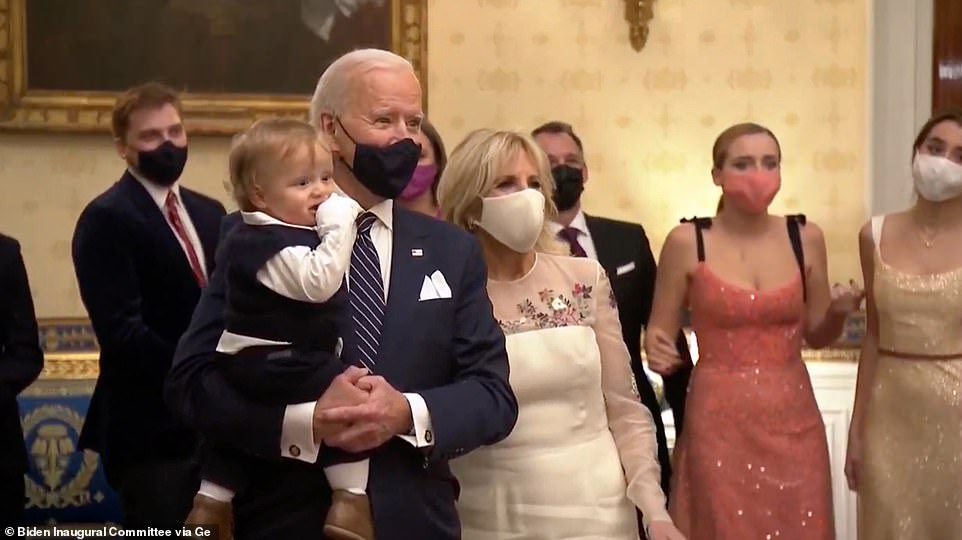 On Wednesday night, the president swayed along to the song Lovely Day, delighting the baby. Little Beau – named after Hunter's brother, who died of brain cancer in 2015, aged 46 – pointed at the screen as Demi Lovato sang.
Earlier on Wednesday the baby was on the stage with his parents to watch his grandfather sworn in.
Biden delivered a speech on Wednesday night before retreating to watch the rest of the show at the White House.