Controversial writer, Reno Omokri doesn't seem to be buying Don Davis's mum story. He made this known via his handle.
You will recall that Don Davis was allegedly abused in a Deeper life high school in Oyo state and his mother has cried out on social media for help and made several allegations against the school and its staff.
Reno said: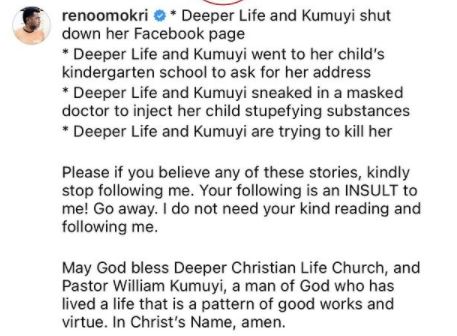 His comment was met with several reactions. See them below:
This man is a stupid clout chaser period! What a loser for saying this
Finally someone had to say it. The school has its own management for fucks sake. There is a board put aside for these things. It's your right to go to them and lay your complaint… wetin you want Kumuyi to do?? Dash you money??
Haha. … This Reno man abeg rest …. So she should stop the case because.its a pastor involved …. Nawa ohh
Keep thesame energy when it's your turn pathetic religion fanatic
He should be cancelled immediately. Hope his page could be taken down. Anyone that supports child abuse/ molestation/ rape, that person is not worthy to free. No pastor/priest/imaam/sheikh is allowed to get away with heinous crimes
See this man feeling like a star? … trying to clout chase by always trying to be the controversial one … it's pathetic how you try so hard to be in the public eye and to be a topic of conversation …her child was molested in their school…it's pathetic what you are trying to reduce that to …so disappointed in this man abeg
Who Dey follow you before?
Jumping into conclusions just like that?
De story get as e be. The woman is creating so much tension on social media