Lady Gaga almost upstaged the new president as she sported a spectacular outfit complete with an over-sized gold dove 'peace' brooch as she sang the 'Star-Spangled Banner' to the A-list Inauguration Day crowd that included A-Rod and the Obamas.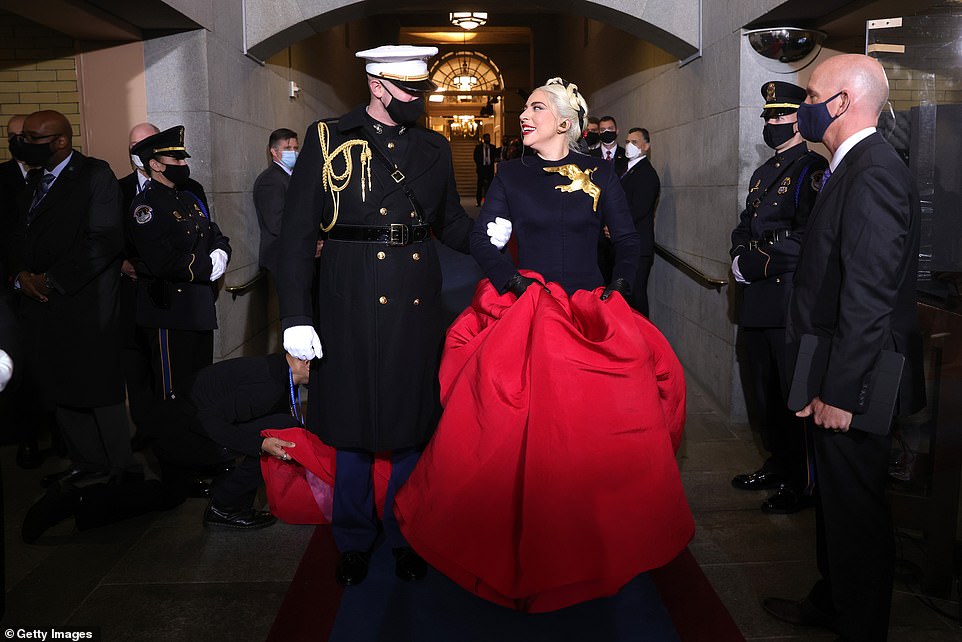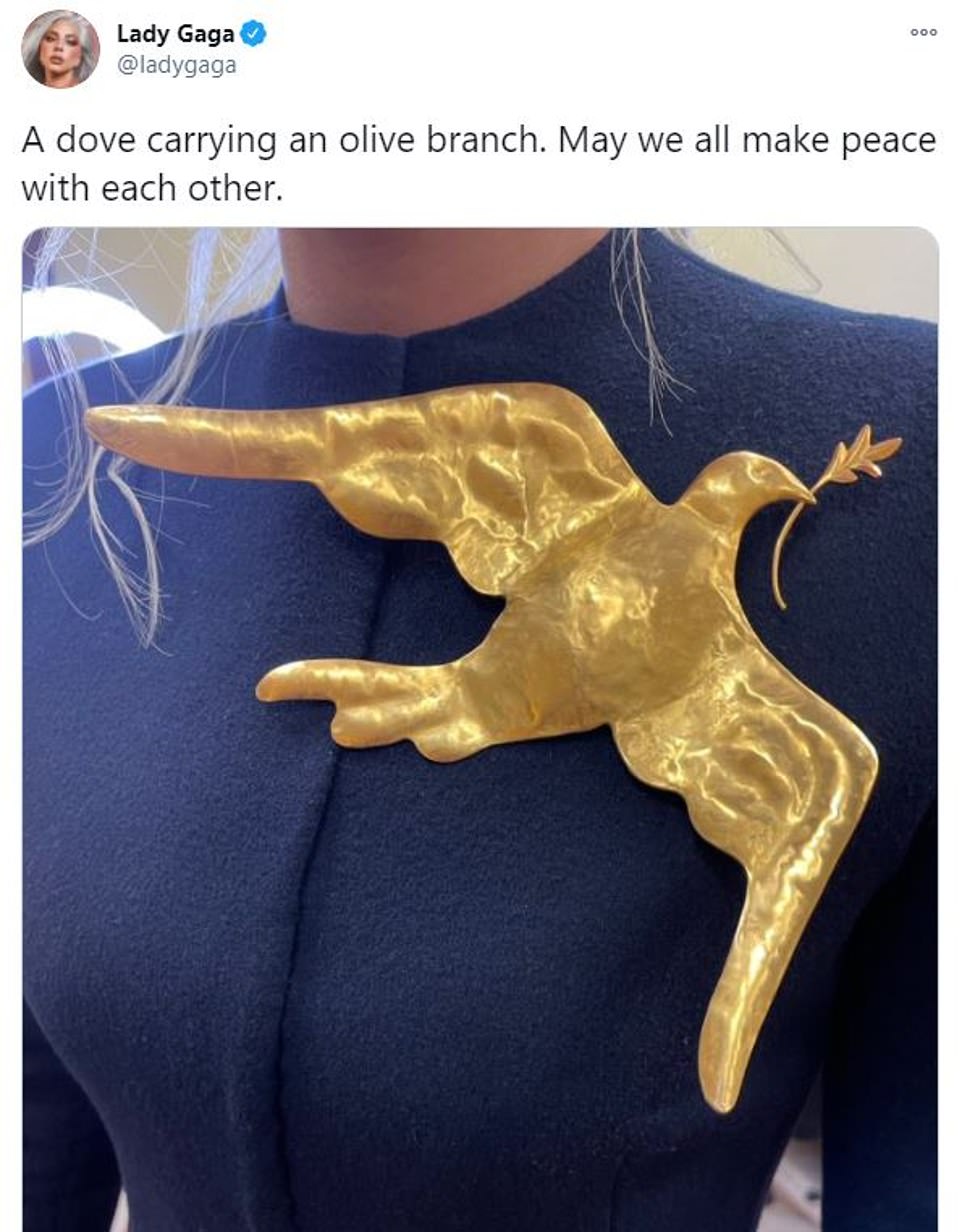 Gaga, 34, sported a custom-made silkccouture black top and billowing red skirt, with a huge gold bird pinned on her top, as she sang the National Anthem into a gold microphone.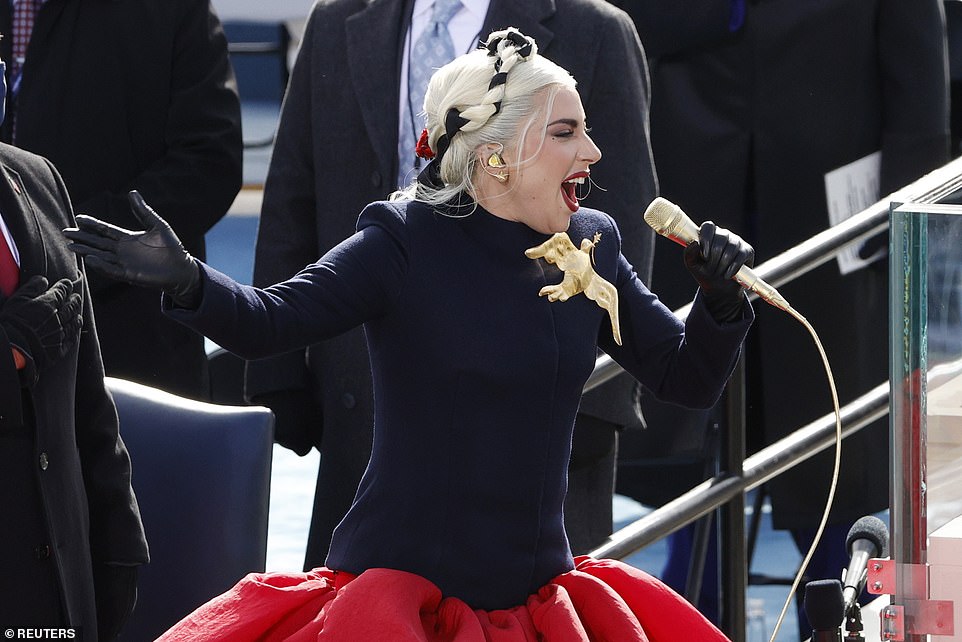 Joe Biden and Kamala Harris looked on with their hands on their hearts as Gaga sang, accompanied by the US Marine band.