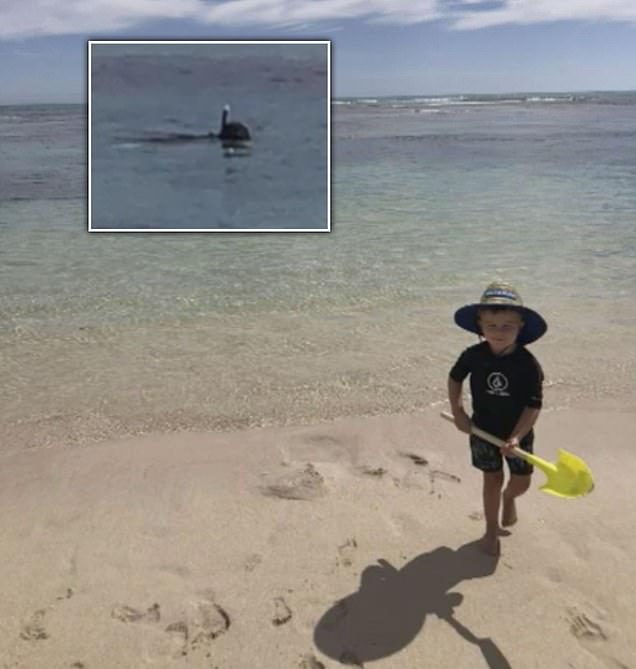 A picture of a toddler playing by the water's edge as his father snorkels behind was hauntingly snapped moments before a great white shark attacked the dad.
Taylia Craw had no idea that this would be the last happy photo of her two-year-old son Levi together with his father, Duncan, 32, of Warrnambool in western Victoria.
The young family had been camping at Port MacDonnell on South Australia's Limestone Coast last month when Mr Craw disappeared in the water about 5pm as his wife and son enjoyed the beach, unaware something was wrong.
As Levi plays with his yellow spade on the sand in the foreground, Duncan Craw can be seen in distance, to the top left of the little boy.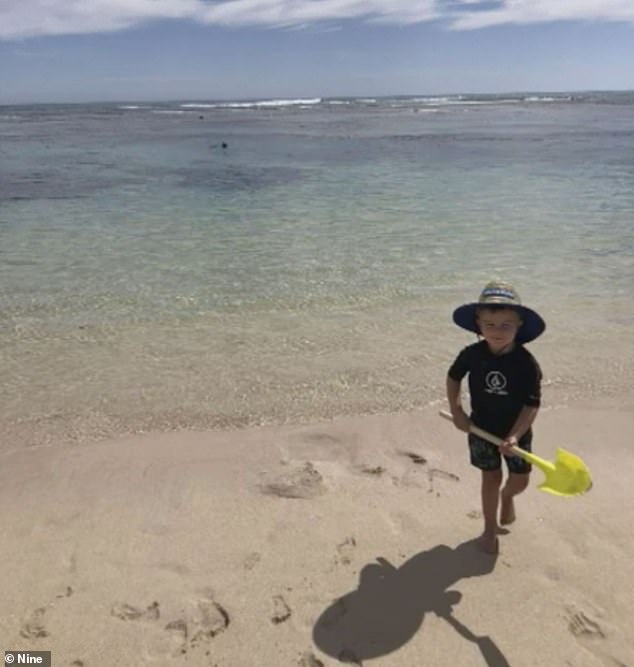 He is snorkelling, looking at the marine life, enjoying the water with his family.
Minutes later he was gone, his last moments of life captured in a picture that will forever haunt Taylia and her toddler son.
Taylia was on the sand when she lost sight of him.
'He was the best father to Levi and a beautiful husband and best friend to Tay, his high-school sweetheart,' the family said in a statement.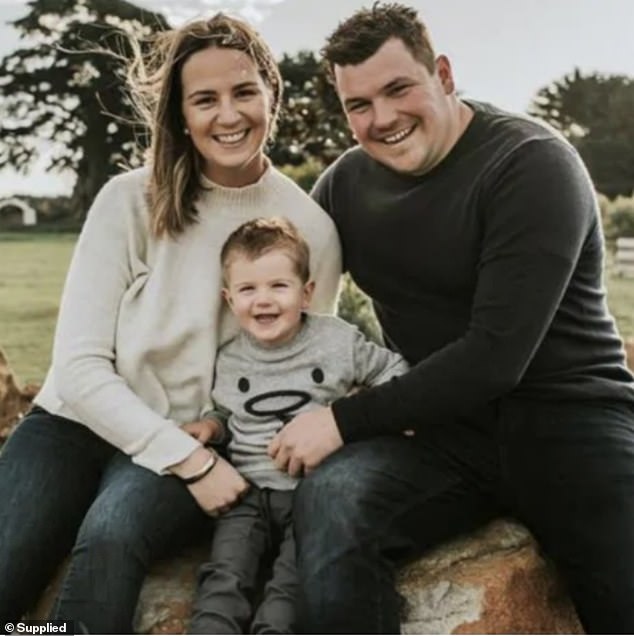 It is believed Mr Craw died suddenly from an undisclosed natural cause before his body was eaten by a great white shark that was seen in the area.
His remains were found in the water near the popular scenic spot on Tuesday after search teams earlier recovered a torn wetsuit and flippers from the scene.
'While we may never know for sure, based on the evidence we do have, we now believe it is most likely Duncan suffered a medical episode long before the arrival of the shark,' the family said in a statement.
'It brings us comfort to know that he would have passed away peacefully in the water.'