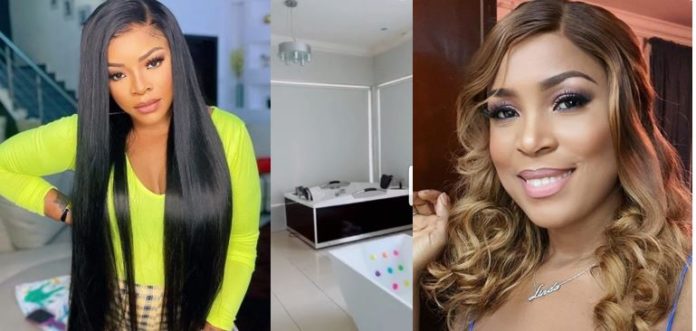 Laura Ikeji has given fans and followers an insight into how her millionaire sister Linda Ikeji's bathroom looks like.
Laura gave a tore of the bathroom, saying "It is long walk". Indeed, it is, seeing how large it is with basic voguish bathroom amenities.
The bathroom also has large windows that gives much illumination into the bathroom  and also a view of what's happening outside.
View this post on Instagram