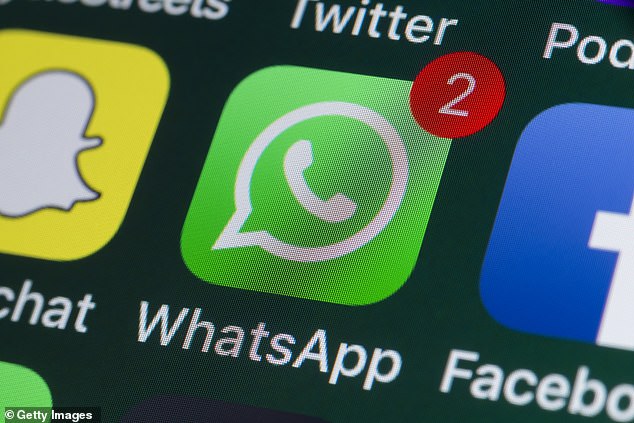 Millions of WhatsApp users have taken the drastic step of abandoning the app ahead of a privacy policy update that will force them to share their data with Facebook.
The update, which will be released on February 8, affects WhatsApp users in all countries outside of Europe and the UK, where there are strict data protection laws.
Users in these regions will be required to give their consent for Facebook to access their data, including their phone numbers and information about how they interact with others, in order to continue using the app.
The requirement will apply regardless of whether or not the WhatsApp user has a Facebook account.
The news has led many people to jump ship to rival apps, according to data from Sensor Tower.
When the privacy policy changes were announced on January 7, Telegram picked up nearly 1.7 million downloads and Signal gained 1.2 million downloads, while WhatsApp, which usually dominates, gained just 1.3 million downloads.
WhatsApp installations also fell approximately 13 per cent to 10.3 million downloads in the first seven days of January, compared to the seven days prior.
WhatsApp first alerted users to the new privacy policy changes in a notification last week.
The privacy policy explains: 'As part of the Facebook Companies, WhatsApp receives information from, and shares information with, the other Facebook Companies.
'We may use the information we receive from them, and they may use the information we share with them, to help operate, provide, improve, understand, customise, support, and market our Services and their offerings, including the Facebook Company Products.'