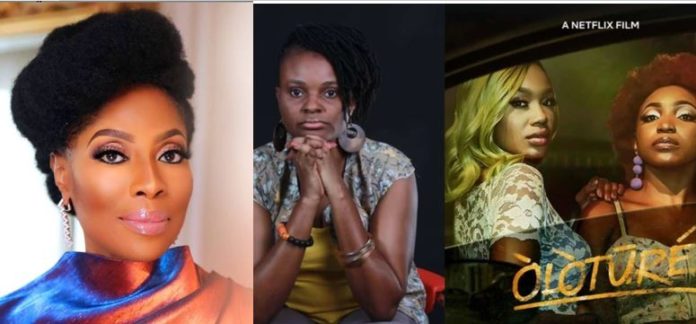 Investigative journalist, Tobore Ovuorie calls out Mo Abudu of Ebony Life Films, others for allegedly using her work without credit.Our Attention has again been drawn to the continued media engagements of Ms. Tobore Ovuorie which borders on the unfounded allegation of copyright infringementin relation to Oloture (or "the Movie") against EbonyLife Films ("EbonyLife" or "the Company").
We had refrained from placing a rejoinder to Ms. ovuorie's publication, however, we are constrained at this time, to issue this statement to set the records straight and put an end to the disparaging statements by Ms. Ovuorie.
Please swipe left to read the full press release statement issued by our company, EbonyLife Films.
Page 6 of this picture carousel is a screenshot from the end credits of the movie, Oloture – it states boldy :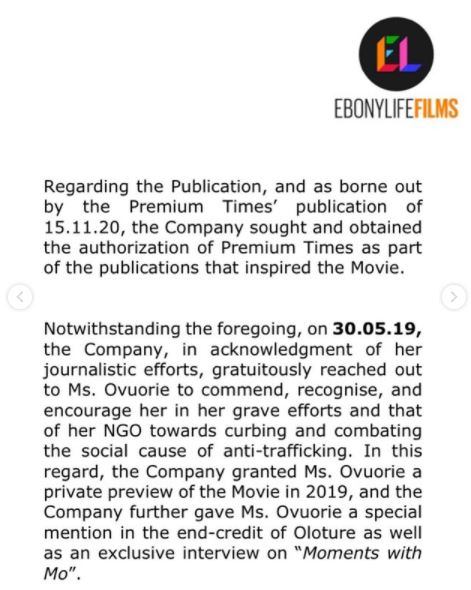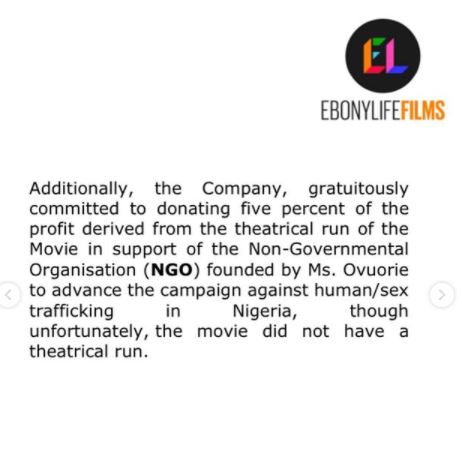 View this post on Instagram