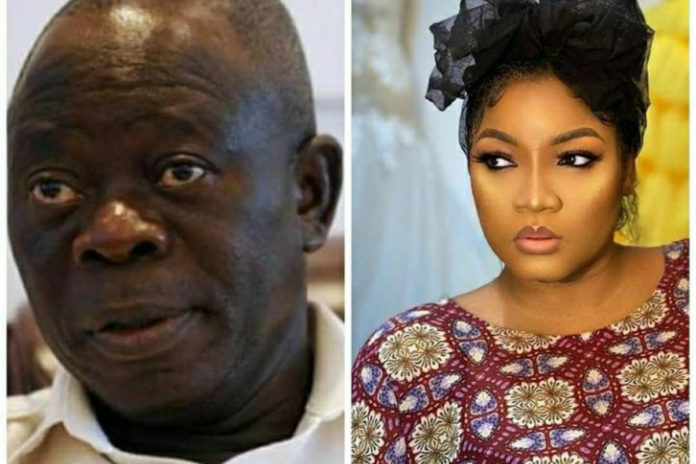 Blogger GLB shared the photo of Omotola Jalade and Adam Oshiomole on their page and implied in their caption that the actress had something to do with Adam Oshiomole.
In responding to the allegations, Omotola has taken to her page to lambast the blogger for making baseless accusations. She has urged her fans to report the page because it's a scam.
See her post below:
I ordinarily dont do this but after thinking about it thoroughly and seeking advice i have decided to!
So.this Blog ran this story and people started coming to my page. Ive always known there are people who are sick and will tell you stories that have Never happened but to publish that on a platform as big as instagram? You must be held accountable ….
*** I have demanded they FINISH and PROOVE THIS STORY … problem is, this blog is hiding under anonymity! ( faceless blogging ) There are more credible blogs out there … follow blogs with accountability .
Can everyone who loves me and what i have stood for all these years pls
1. Report this page
2.Report this page
3. Report this page
And to those of you are addicted to cheap gossip . If you're not interested in damaging ppl unnecessarily then demand a proof of this Story! I'm giving this 24hrs!
Thanks.
View this post on Instagram
See reactions to her post below:
We no fit report gistlover ooo..we love you ,we love gistlover too
Here for the comment cus I know what she asked for can't be done ?? odindin gistlover
Mama, you have always been my Idol , from childhood. I love you. I love gist lover too. I love both of you in the same measure. I'm sorry, I can't report that page. 
I hate nonsense ?
Definitely reporting this page! Trust me on this!!
But the right step for you to take shouldn't be to call fans to report the page, it's to sue the page for damages or is there hidden thing in the cupboard?
But you celebrities should know this is what bloggers do for a living that's where they make their money from too… It's just to pay deaf ears to their rumors
But you don't know if what she wants to expose is in your favour, why not wait for it? Stop panicking if your conscience is clear.