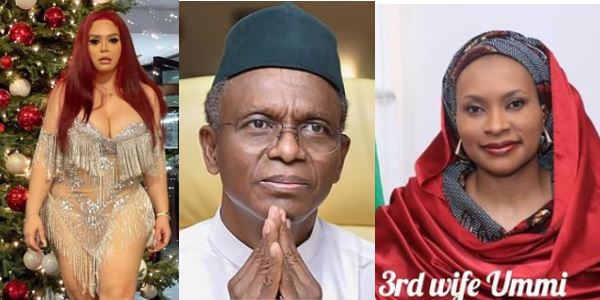 American fashion influencer, Shameeka Rosario, who claims she has been dating Kaduna state governor, Nasir El-Rufai, for 3 years now, has cried out and called out his 3rd wife, Aisha Ummi, for preventing her from seeing the Governor.
According to the gist, Shameeka is now stuck in Lagos and has been refused to go to Kaduna to see the Governor which she travelled down to Nigeria for.
According to a source close to Shameeka who we reached out to, Shameeka and El-Rufai have been dating for 3 years now and she has been visiting him in Kaduna.
Our source claims the 3rd wife Ummi is "jealous" of Shameeka, has been using "blackmail" against her, and is trying to push her around.
Our source quoted Shameeka saying; "I'm a human being and I love him. He doesn't care that I'm American, he doesn't care about my religion"
"I have had enough of her", she continued, slamming Ummi.
Well, El-Rufai is a polygamist and might just make Shameeka his 4th wife