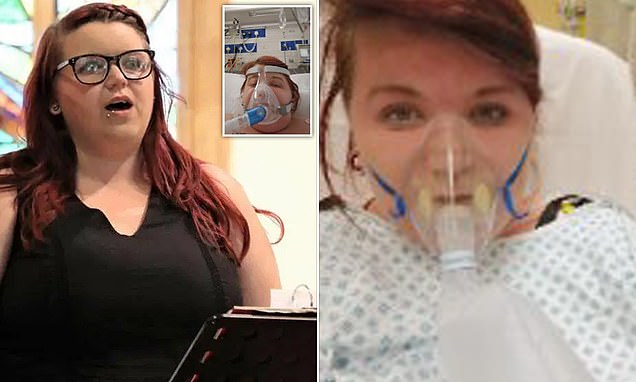 A singer who shared heart-breaking pleas for everyone to 'stay safe' during the pandemic from her hospital bed has died from Covid.
Kyanna Sutton was just 28 years old when she was admitted to hospital in Norwich with breathing difficulties.
The popular and talented singer had struggled with a brittle asthma – a rare form of the disease – since childhood and had been shielding since March last year.
Her mother Kirstie, 48, told how after suffering a severe asthma attack, Kyanna was admitted to Norfolk and Norwich University Hospital where she was diagnosed with Covid-19.

The 28-year-old's asthma had worsened over the last two years and she had become reliant on steroid treatment which caused weight gain, her mother said.
Speaking to the Mirror, she said Kyanna had spent 16 days struggling to breath on oxygen and on a ventilator before Kirstie allowed the doctors to turn her life support off.
Her last post was shared on January 12 read: 'Come on people let's find some strength and love and fight this together.'
Three days later she was placed on life support and died on January 18.
Her mother Kirstie, who had also tested positive for coronavirus, was allowed to be at her bedside when she passed.
She described the moment as 'peaceful' and said: 'She didn't even attempt to breathe herself. She just slipped away.'