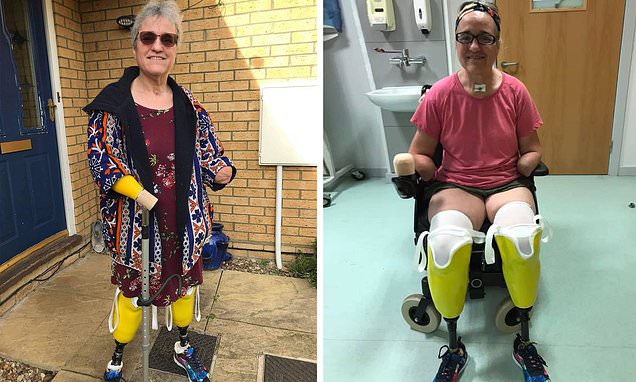 A teacher has told of the harrowing moment she found out all of her limbs would have to be amputated after she woke from a coma while being treated for Covid.
Caroline Coster, 58, from Bedfordshire, was placed in a medically-induced coma at Bedford Hospital while she was being treated for Covid-19 in April last year.
Ms Coster, who had no underlying health conditions other than mild asthma, had contracted the virus with her husband just a month before she was admitted to hospital.
The teacher at Henlow Church of England Academy in Henlow had developed pneumonia because of the Covid-19 infection, which led to her getting sepsis, an extreme reaction to infection which causes vital organs to fail.
Ms Coster, who spent four weeks fighting for her life, has said she is now learning to live again, and has big plans for the future despite the challenges she faces on a daily basis.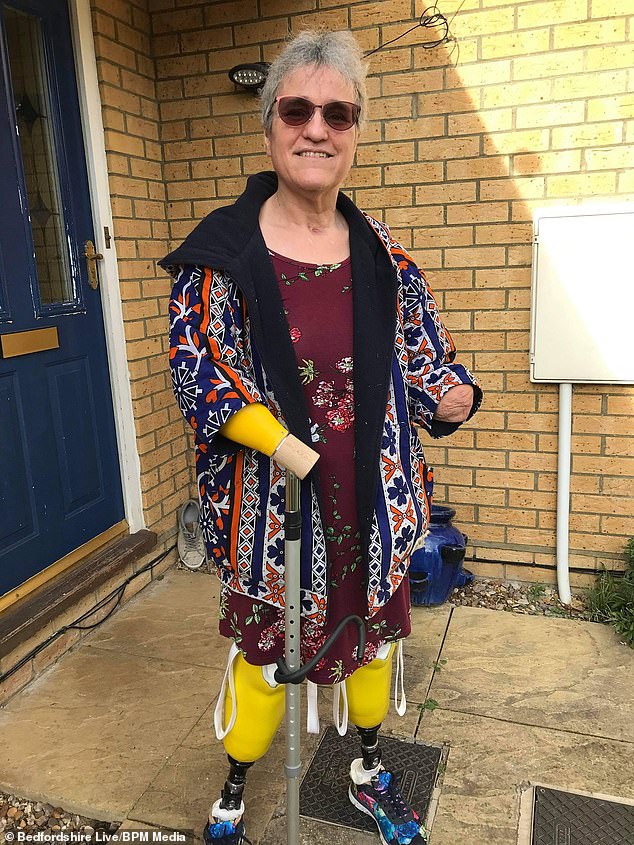 What is sepsis?
Sepsis, which is sometimes called septicaemia or blood poisoning, is a life-threatening condition caused when the body releases chemicals to fight an infection.
These chemicals damage the body's own tissues and organs and can lead to shock, organ failure and death.
Organ failure and death are more likely if sepsis is not recognised early and treated immediately.
Symptoms of sepsis include:
acting confused, slurred speech or not making sense
blue, pale or blotchy skin, lips or tongue
a rash that does not fade when you roll a glass over it, the same as meningitis
difficulty breathing, breathlessness or breathing very fast
 Source: NHS