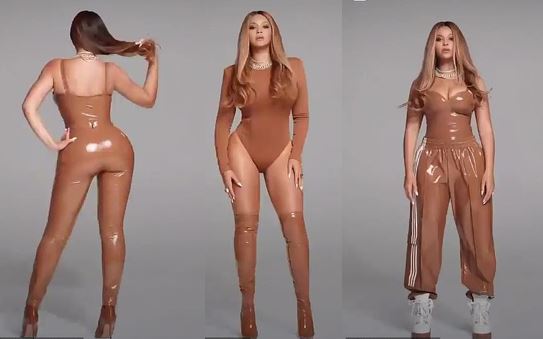 Beyoncé is currently on a marketing blitz with her athleisure clothing line, Ivy Park.
To help lure eyes and ultimately open wallets for her new collection, a third collaboration with Adidas, the pop superstar is banking on her own star power.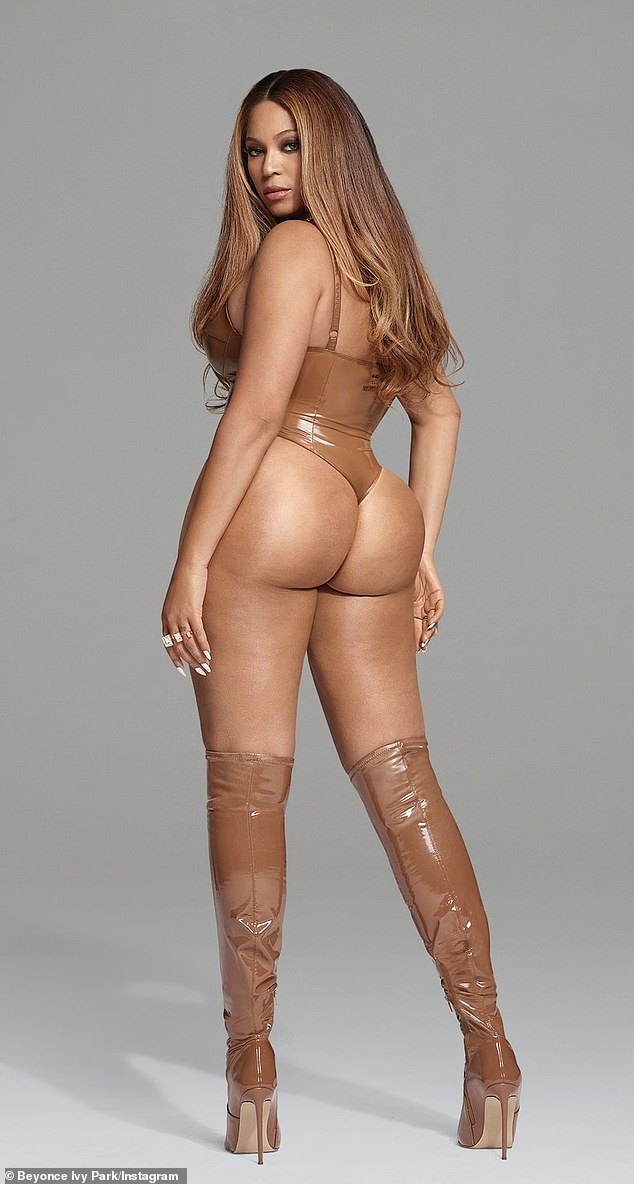 The Crazy In Love singer struck a confident but sultry stare, with her backside to the camera, in a light brown vinyl bodysuit.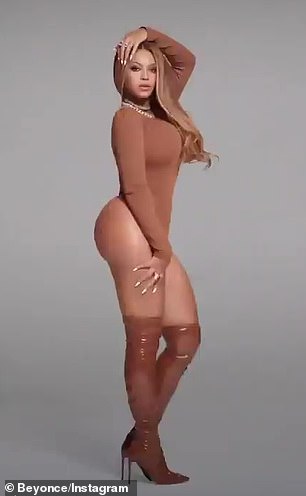 The thong design left little to the imagination, when it comes to her famous derriere.