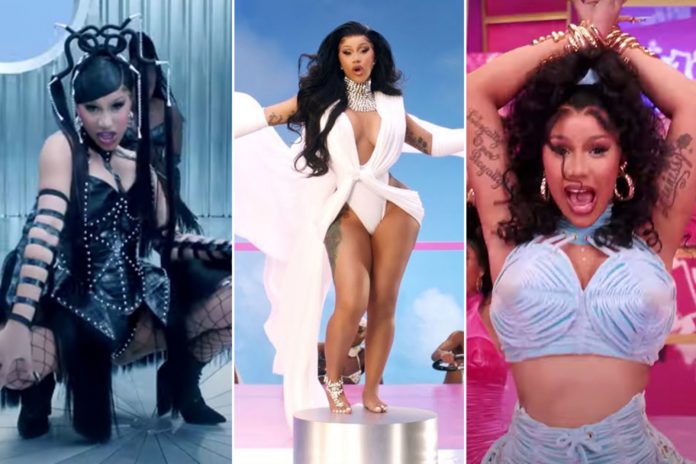 A celebratory moment for Cardi B was briefly interrupted when she was accused of ripping off two New Jersey artists. On Friday (Feb. 5), shortly after the release of her latest single "Up," Mir Pesos and Mir Fontane took to social media, demanding compensation for allegedly inspiring the rapper's new song.
"We want my money," wrote Pesos. Fontane also tweeted, sharing a post of both videos for viewers to compare.
In the duo's single "Stuck," the New Jersey artists repeatedly rap the words "up then it's stuck." Similary, in Cardi's hook, she raps, "If it's up, then it's up, then it's up, then it's stuck."
According to YouTube, the visual for "Stuck" dropped on Sept. 15 — nearly a month after Cardi teased fans with a preview of her song. A member of the rapper's Bardi gang shared a a video of her singing the lyrics on Aug. 7, moments before she and Megan Thee Stallion premiered their "WAP" video.
The "Money" star retweeted the post and ensured that fans that she has no problems giving money or credit to an artist she's drawn inspiration from.
"Naaa im the type of person that avoids problems & court days," she tweeted. "If i get inspired by a song, I wouldn't mind giving a percentage or couple of thousand, but I never Hurd if this man. I'm glad while I was recording this song in August, I was playing wit the hook on this live."
Mir Fontane went on to claim that he and Mir Pesos previewed "Stuck" before Cardi's Instagram Live session with Meg, and the Invasion of Privacy star shared a tweet that read, "But niggas been saying it's up and it's stuck before any song came out…."