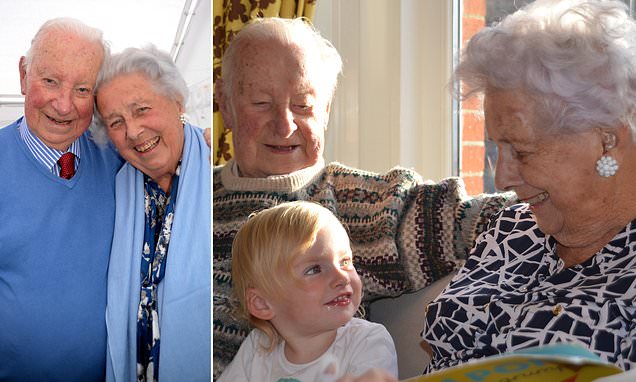 A couple from Surrey who were married for 50 years died within days of each other after they moved to a care home and were both infected with coronavirus.
Valerie and Kenneth Hibberd, who were 'always being kind, thinking of others and had time for everybody' both tested positive for the virus despite isolating for two weeks before entering the home.
Their only daughter Caroline, 46, spoke of how her father seemed to 'just have a cold' until his wife passed away from Covid pneumonia.
Caroline said: 'He got a lot worse after that point. She was his guiding light and compass, he was devastated and lost without her.
'Together, they were just the most perfect couple who loved each other hopelessly. Everybody wanted to be around them because there was just chemistry.'
They tested positive by New Year's Eve after moving into Sunrise care home in December. Mrs Hibberd died on January 6, aged 91 while Mr Hibberd passed away on January 17 at the age of 98.