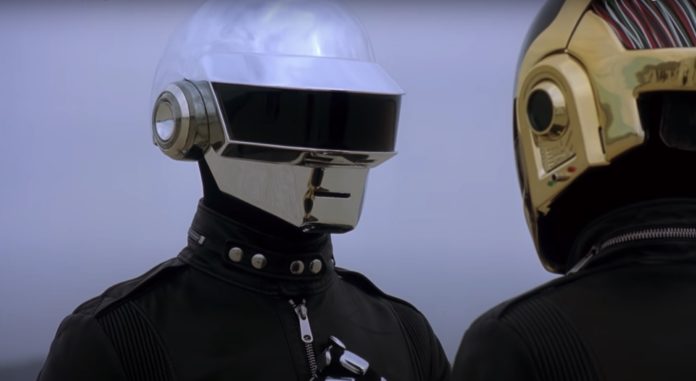 Daft Punk, one of the most influential and popular groups to emerge in the past 30 years, have announced their retirement via a video titled "Epilogue" posted Monday morning. The duo's longtime publicist, Kathryn Frazier, officially confirmed the split to Variety and declined to provide further details.
The eight-minute clip features the duo — Thomas Bangalter and Guy-Manuel de Homem-Christo — who for many years have concealed their features behind a robot concept, walking around the desert, wearing in their familiar space helmets and leather jackets. After a few moments, one of the members looks at the other, removes his jacket and reveals an energy pack on the back. The other touches a button on the pack. The first member walks away quickly, and then explodes.
The scene cuts to a sunset, or possibly a sunrise, as a choral version of the group's song "Touch" plays.
While their rep declined to say whether the duo will continue working together under different names or whether other new projects are in the works, it seems likely, considering the group's famously contrarian and convention-mocking history, that they will continue to release music, videos and whatever other projects strike their fancy. It is even possible that this announcement could be the beginning of a new project.