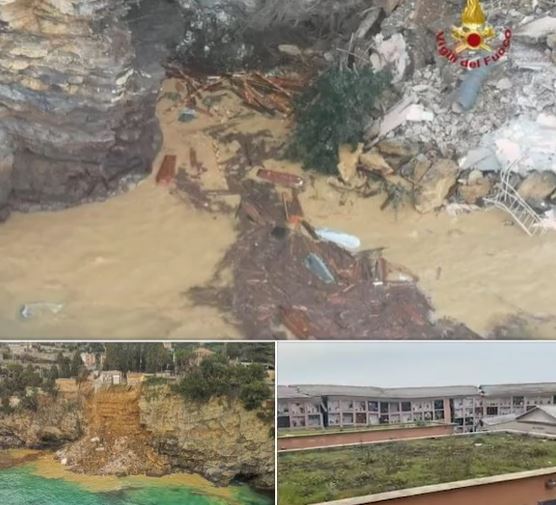 An Italian cliff-top cemetery has collapsed into the ocean, with dozens of coffins floating off into the  Mediterranean and many others feared to have been buried under the rubble.
The landslide struck on Monday at around 3pm in Camogli, a tourist resort near the north-west city of Genoa, dragging around 200 coffins down the cliff and destroying two chapels at the burial ground.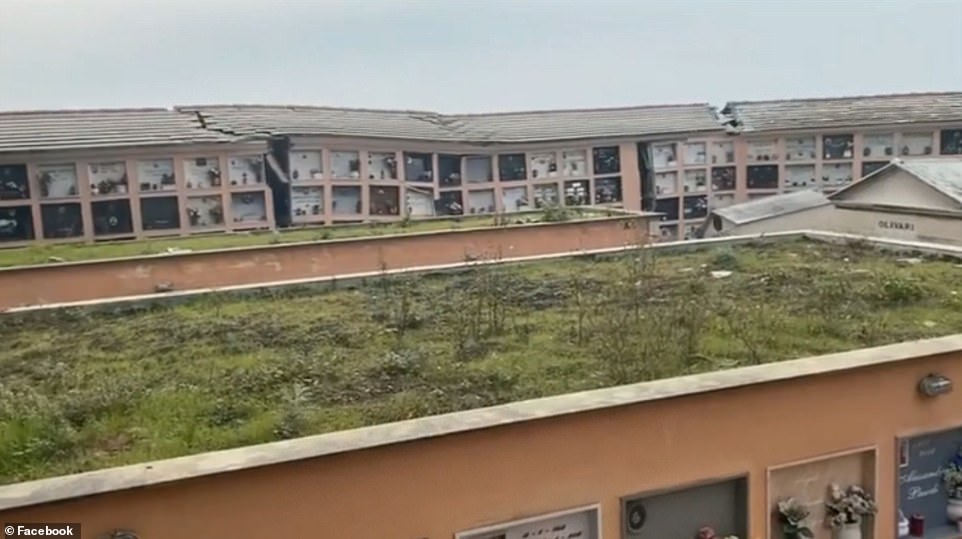 Pictures from the aftermath showed a large portion of the cliff collapsed into the sea, with coffins among the rubble and debris floating some 160ft below.
Efforts are underway to save as many of the coffins as possible, as relatives of those buried in the cemetery face an anxious wait to find out if their loved ones' remains were among those to be swallowed by the landslide.
Local reports suggested that the landslide was the result of coastal erosion, exacerbated by recent storms in the Mediterranean region of Liguria, known as the Italian Riviera.
Residents reported hearing the landslide from their homes, with some saying that they ran to the cemetery when they heard the cliff falling into the sea.
Some expressed their anger at the event, saying they had likely lost the coffins and ashes of loved ones in the disaster, noting that little was done to move people's remains away from the unsafe part of the cemetery.
'My legs are shaking, it's like he's dead again,' one woman named Pamela told Il Secolo XIX, a local newspaper, saying that her fathers ashes were likely lost.
Another local, Dimitri Perini, told the newspaper: 'I was at home, a neighbour said to me "Did you hear what happened?" And I ran here. I have my dad, I have my grandfather who rest in the part of the cemetery that collapsed.'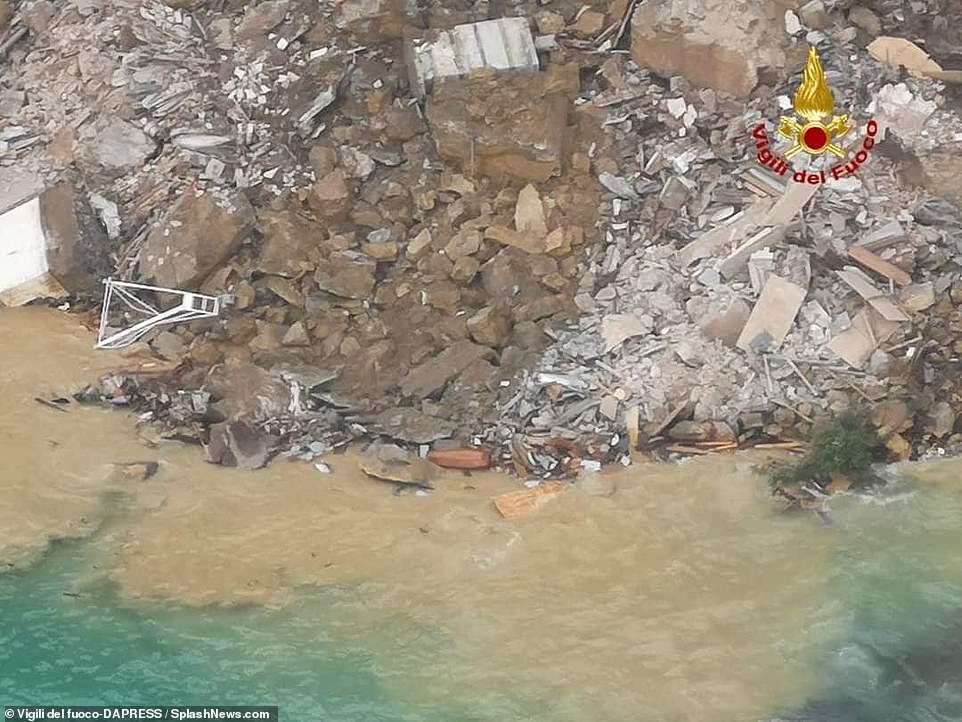 Germana Zoppi said he was angry, claiming cemetery officials continued to sell plots to people that have now vanished into the sea.
'I lost my grandmother, I don't even know if we will find her again. And now I try to understand that my father didn't go down too. It's a shame,' he told Il Secolo.
Efforts to return the coffins to dry land continued into the night on Monday and into Tuesday, with 10 coffins recovered on Monday evening, and it will be left to a coroner to identify the recovered bodies.