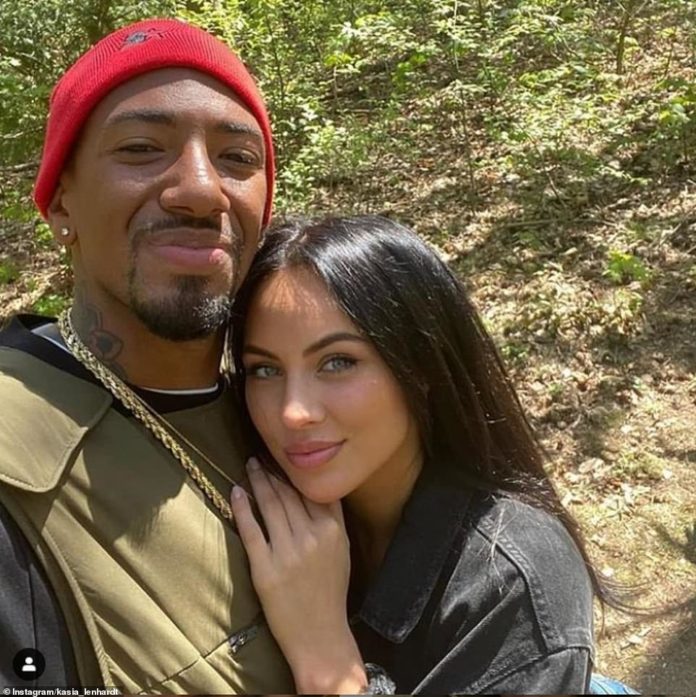 The model girlfriend of footballer Jerome Boateng has been found dead just a week after the pair split up.
Kasia Lenhardt, 25, was found by police in a Berlin apartment believed to belong to the footballer, as officers said the death is not being treated as suspicious.
Kasia, who had a son from a previous relationship, had been dating 32-year-old Boateng for 15 months before the pair split on February 2 amid a vicious fight that saw the couple use social media and the press to exchange blows.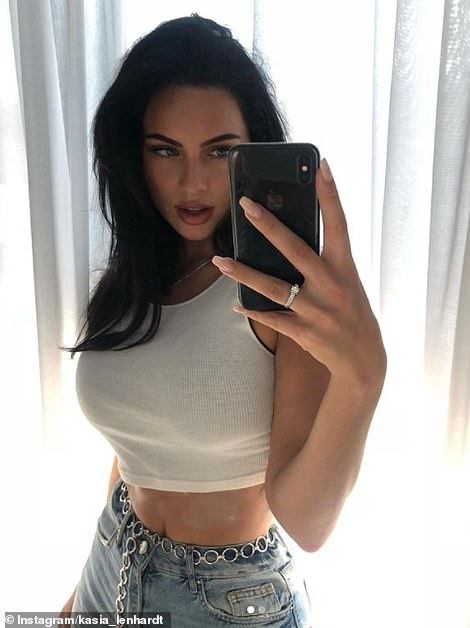 Boateng had accused Kasia of sabotaging his relationship with ex-girlfriend Rebecca and his family – he has twins, a boy and a girl, with another ex – before they started dating and of blackmailing him into staying with her.
Meanwhile Kasia – who had the footballer's name tattooed on her ribcage – had branded her ex 'the devil' and vowed to 'speak up' and 'fight back' once she had recovered from the break-up.
Boateng, who now plays for Bayern Munich, was the first to announce the split after Kasia wrote off his Mini in a crash in Berlin on January 5 – with alcohol subsequently found in her blood.
Announcing the split, the sportsman said he was going to 'take responsibility and act in the interests of [my] family' while apologising 'to everyone I've hurt especially with my ex-girlfriend and our children'.
In an interview with German newspaper Bild, Boateng then accused Kasia of blackmailing him with fake accusation of domestic abuse, while saying she has a 'massive' problem with alcohol.
He admitted cheating on his ex with Kasia, but said she was also controlling and abusive. He said: 'Kasia became my girlfriend by breaking the relationship with my ex-girlfriend Rebecca and my family and blackmailing me.
'So I decided to stick with Kasia and try to make it work. Even making the relationship with her public was due to pressure from Kasia to do so. It wasn't mine.
'During our relationship, Kasia often threatened to destroy me. She threatened to ruin my career and even try to make me lose my children.
'Kasia said she would do so by accusing me of beating her. She knew that my children's mother accused me of the same thing and that we have a lawsuit over it.
'Kasia contacted my children's mother and said she would help her in court. Everything just to destroy me.'
He even went so far as to claim that the model used fake social media profiles to attack him and 'spread lies'.
'I hope she gets help that she urgently needs,' he added.
But Kasia hit back, saying she had in fact ended the relationship because of Boateng's 'lies and constant infidelity'.
In a final parting shot, Kasia branded Boateng 'the devil' and said: 'I will definitely speak up, but I have to collect myself. Please give me time.
'I will fight back! Because I've never been so deceived, used and lied to. Give me a moment.'
News of Kasia's death was confirmed by fellow model Sara Kulka, who uploaded a photo of the pair on Instagram.
Alongside it, she wrote: 'Rest in peace. You wonderful person, I miss you and would have loved to say goodbye.
'I hope you find your peace now and I hope the truth comes out now, I know how much you wished it would.
'I will never forget you, I don't know anyone who could laugh like you. I send a lot of strength to the family.'
Kasia rose to prominence on TV show Germany's Next Top Model where she appeared in 2012, placing fourth in the competition.