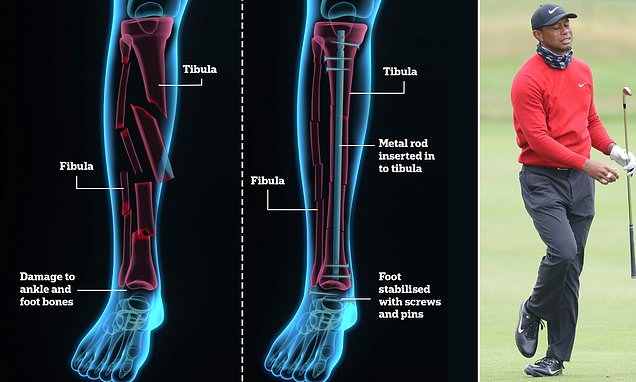 Tiger Woods is recovering in hospital today after shattering his right leg in a horror car crash in Los Angeles – leaving serious doubts over whether he will ever return to professional sport.
Surgeons say the 45-year-old suffered 'comminuted open fractures affecting both the upper and lower portions of the tibia and fibula bones' in the crash – meaning his shin and calf bones splintered into more than two pieces each and were left sticking through the skin.
Woods also sustained 'additional injuries to the bones of the foot and ankle', his doctors said, which had to be stabilized with screws and pins.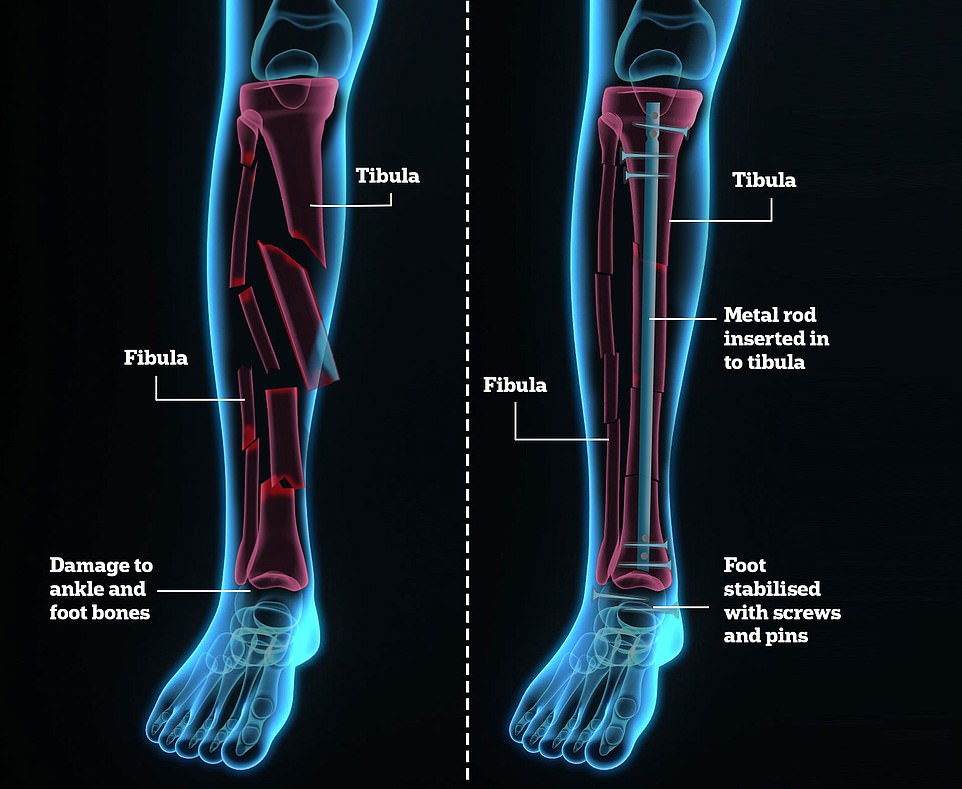 The leg itself is being held together with a metal rod that was inserted into his tibia bone, the doctors added, along with metal pins to hold everything in place.
Membranes around his muscles were also cut to help ease severe swelling caused by the impact with his doctors describing the injuries as 'serious'.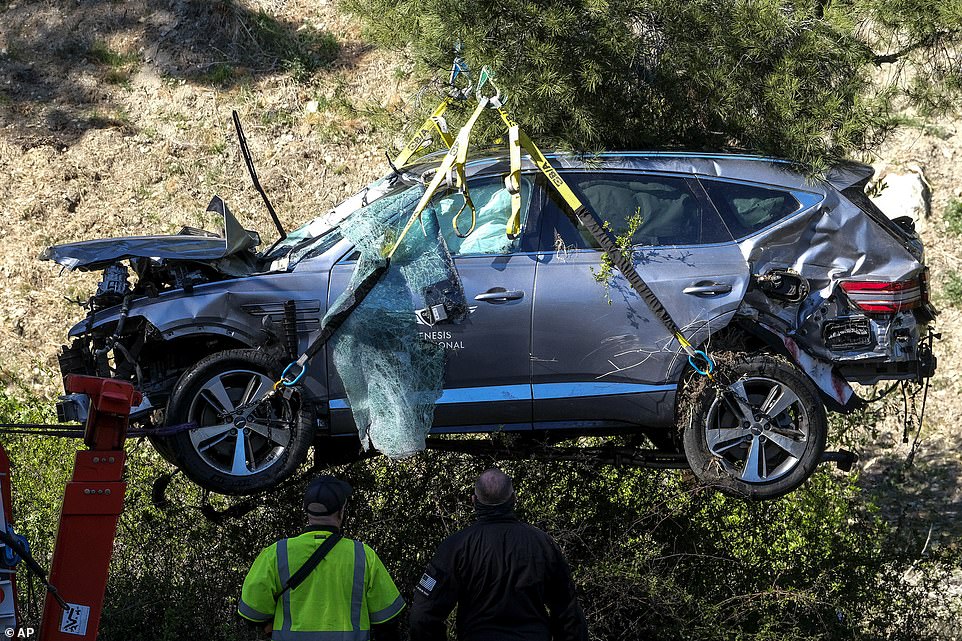 While Anish Mahajan, who is overseeing Woods' care, was unable to say if he will play golf again, medical experts have warned the golf star might never regain full mobility and said he was just one hour away from having his leg amputated.
The horror crash comes just two days after Woods spoke of his hopes to be ready to compete in the first major of the year, The Masters, in Augusta in April.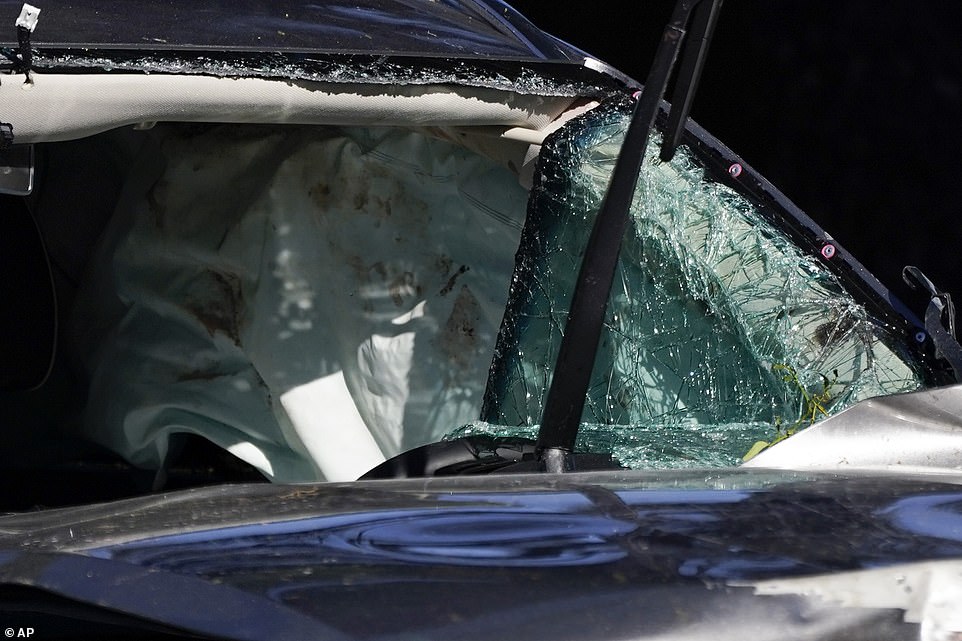 The 15-time major winner has had a career filled with remarkable comebacks where he has defied the odds several times to compete again with the world's best players.
Woods was on his way back to playing after his fifth back surgery. But following Tuesday's crash, his chances of returning to the golf course are in serious jeopardy.