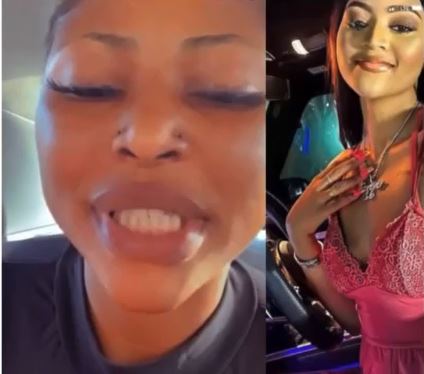 A lady who went on social media rant on Regina Daniels has come clean on what actually happened. She said she was high.
Many online refused to belive her that she was drunk. See the reactions below:
There are certain things y'all just have to stop if an old man will make that gurl happier than young men so be it moreover she is not the first is not a crime even you prefer hearing she was in this hotel with a man here and there that gurl who the video if she gets the opportunity she will grab it let people do what makes them happy nah
She wasn't high. She wasn't drunk. Why cover your face? Siilly sw1ne.
This girl no get sense …I was high…lol
Catching cruise with someone's feeling. This generation
Watch the video below:
View this post on Instagram