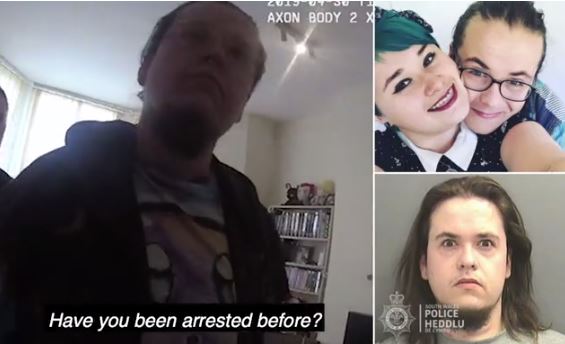 The chilling 999 call made by a murderer who was jailed for life after strangling his wife-to-be, wrapping her body in clingfilm and ordering a pizza has been released.
Madog Rowlands, 23, waited 35 hours before calling emergency services after murdering 21-year-old call centre worker Lauren Griffiths.
Rowlands went shopping and ordered takeaways before trying to set up a Netflix account while Lauren lay dead next to him at their home in Cathays, Cardiff.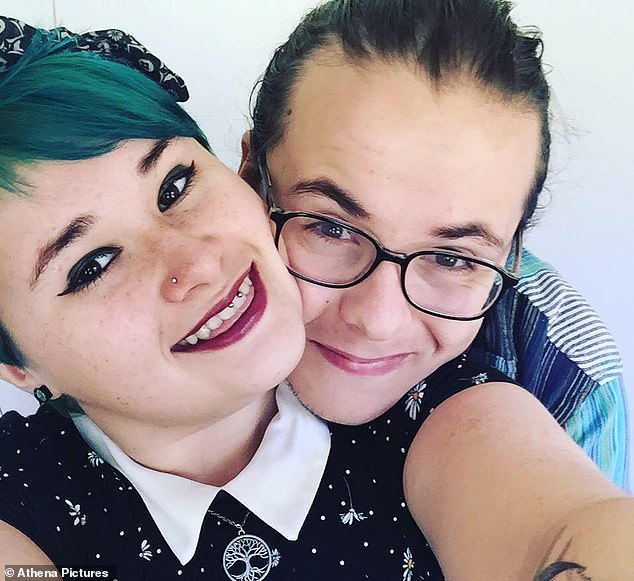 In a recording of the 999 call, he can be heard saying: 'I've killed my fiancée by mistake.' The operator then asks: 'Are you the patient?', to which he responds 'yes'.
Rowlands then says: 'She's dead because I've killed her. I have strangled her. I killed Lauren by accident. We got into a fight.'
He also told the operator that he had taken LSD and MDMA before the fatal attack on Lauren in April 2019.
Judge Daniel Williams jailed Rowlands for life with a minimum term of 18 years before he can be considered for parole. He has spent 485 days on remand in custody.
Footage taken by police bodycam of Rowlands' arrest at his flat has also been released, alongside images showing writing on the wall inside his home.
The notes appear to read: 'Now that I have killed her, this will be my plan, to keep her sexy from the outside, I'll wrap her in plastic'. 
Police found the messages when they arrived at the home along with a prepared statement Rowlands used when he reported his harrowing crime.
In the video of his arrest, Rowlands nods while an officer says: 'Obviously, what's happened has happened. The ambulance staff told us what happened, okay?'
The constable then goes on to tell him he is being arrested on suspicion of murder, saying: 'I will record and I will write down, alright?', to which Rowlands replies 'yes'.
Notes made by Rowlands before his arrest in Cardiff, South Wales, appearing to read: 'I have tried to kill myself and have taken too much LSD and MDMA'
The judge said Lauren (pictured above) was 'always smiling, kind and couldn't do enough for others'.