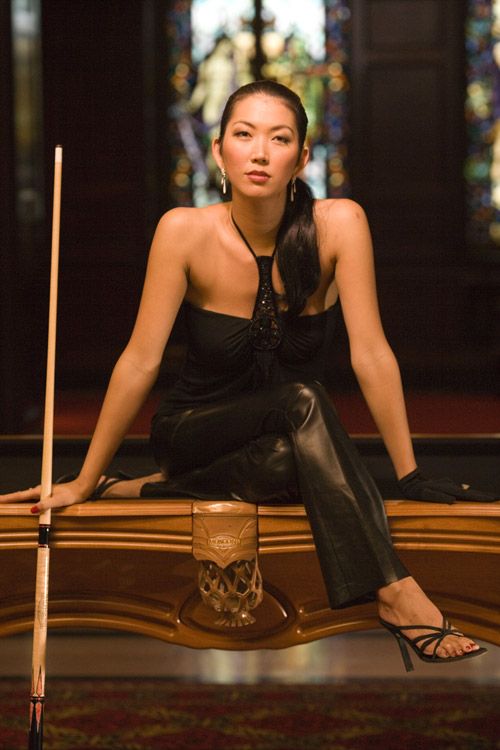 Lee became arguably the biggest star in the world of billiards, at least on the U.S. side of the Atlantic Ocean, during the 1990s when she helped pool surge in popularity. With ESPN providing a major platform at the time for women's tournaments in nine ball and other forms of pocket billiards, Lee cut a sleek and imposing presence.
However, by 2010 Lee was largely unable to continue her career as a top competitor because of the scoliosis from which she had suffered since childhood. Wednesday's news release suggested that the condition played a role in masking the fact that a cancer was beginning to spread through her body.
"She's in a lot of pain all the time, anyway, so she didn't notice any difference," Lee's longtime agent, Tom George, said Wednesday when reached by phone.
George said that Lee objected to the news release's description of her as having been diagnosed with "terminal cancer" because she "intends to beat it." Doctors have told her, he said, that she likely has no more than a year or two left to live.
The agent, who began representing Lee while at Octagon and now leads his own firm, Tom George Sports & Literary, helped put together a GoFundMe page that said of Lee, "The cancer has fully metastasized into her lymph nodes and the prognosis is dire."
The fundraising campaign is meant to benefit three daughters of Lee who range in age from 10 to 16.
Our thoughts and prayers are with Jeanette Lee's family at this time while she fights her cancer diagnosis. A GoFundMe page has been set up to help with the well being of her young daughters at https://t.co/Kr3e8wbsxn. #wpbaladies #blackwidowpool

— WPBA (@WPBAbilliards) February 17, 2021