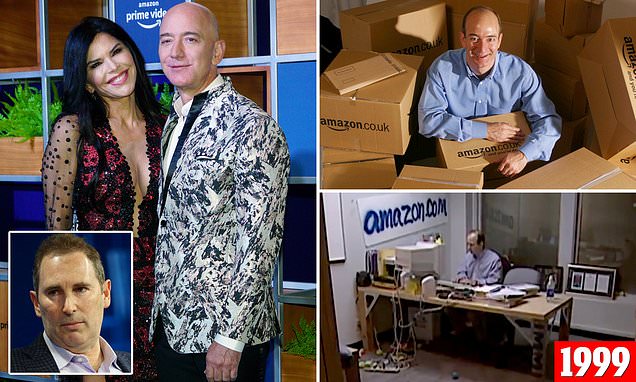 Jeff Bezos is stepping down as the CEO of Amazon, 27 years after founding it with his ex-wife and building it into one of the most successful companies of all time now worth $1.7 trillion.
Bezos, 57, announced the move in a letter to his 1.3 million Amazon employees Tuesday where he insisted he isn't retiring but wants to focus on his 'passions' including his space and climate change ventures.
He will be replaced by 53-year-old Andy Jassy, the current CEO of the Amazon empire cloud business Amazon Web Services (AWS) and the man behind the move to cancel Parler back in January.
Jassy has been with the company for 24 years and built AWS into the $40billion, internet-dominating machine it now is.