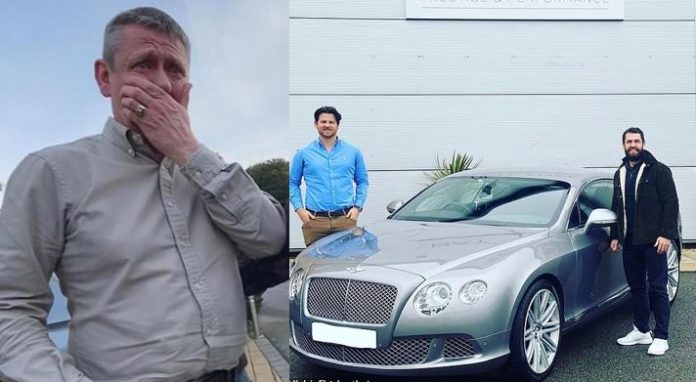 Kelvin Fletcher reduced his father to tears on Monday as he gifted him a £160,000 Bentley car for his 60th birthday.
The former Emmerdale star, 37, shared the emotional moment on his Instagram, showing his dad Warren visibly stunned by the extravagant gift.
Captioning the heartwarming snaps, Kelvin penned: 'We know how much you've always dreamed of this car', with the star explaining how his dad believed the car was just on loan.
Pictures showed Warren with his hand clasped over his mouth and tears filling up in his eyes as his son posed with the luxury car.
While another image saw an elated Warren posing in front of his amazing gift.
Kelvin said: 'They say a picture says a thousand words. Happy 60th Dad. My hero, my friend and my Dad. You're the kindest soul I know and you'll put anyone before yourself.'
Kelvin who also posed with brothers Dean and Brayden for a picture with his dad, said his father had 'always' wanted a Bentley so it was a pleasure to make his dream come true.