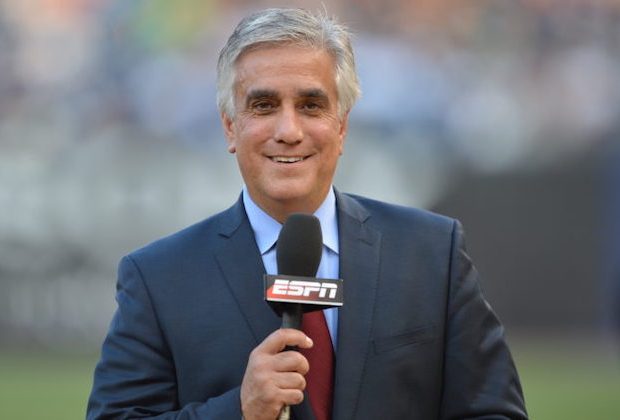 The longtime ESPN reporter died Sunday, the network announced in a statement. He was 58.
The cause of Gomez's death is currently unknown, with ESPN only saying he "passed away unexpectedly." A tweet had been posted from Gomez's Twitter account as recently as Sunday morning, about eight hours before the announcement was made.
From ESPN:
"Pedro was far more than a media personality. He was a Dad, loving husband, loyal friend, coach and mentor," the Gomez family said in a statement. "He was our everything and his kids' biggest believer. He died unexpectedly at home this afternoon."
Gomez's ESPN tenure began in 2003. Before that, Gomez had worked as a baseball reporter for newspapers across the country, including the Arizona Republic, Sacramento Bee, Miami Herald, San Jose Mercury News and San Diego Union.
With ESPN, Gomez was a fixture of the network's baseball coverage and widely respected throughout the sport:
"We are shocked and saddened to learn that our friend and colleague Pedro Gomez has passed away," said ESPN chairman James Pitaro. "Pedro was an elite journalist at the highest level and his professional accomplishments are universally recognized. More importantly, Pedro was a kind, dear friend to us all. Our hearts are with Pedro's family and all who love him at this extraordinarily difficult time."