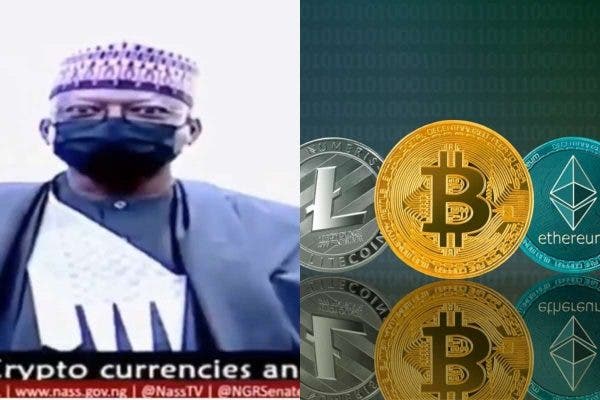 A Nigerian senator from Niger state, Senator Sani Musa has stated that the use of Cryptocurrency has made the Naira almost useless and valueless.
The CBN) had last week sent out a directive shutting down cryptocurrency exchange bank accounts, a move that led to widespread criticism on social media.
In a statement on Sunday, February 7, Osita Nwanisobi, Acting Director, Corporate Communications, clarified that that the CBN circular of February 5, 2021 did not place any new restrictions on cryptocurrencies.
Reacting to the ban, the Nigerian Senate has now invited the Governor of the Central Bank of Nigeria (CBN), Godwin Emefiele to brief its committees on the move.
According to the apex bank, cryptocurrency is used for money laundering and terrorism.
Senator Sani Musa has now said that the use of Cryptocurrency has made the Nigerian currency. He made this known on Thursday, February 11, during plenary while he and other lawmakers debated on the CB's decision to ban the use of digital currency in Nigeria. He said;
"Crptocurrency has become a world wide transaction of which you can not even identify who owns what. It is being protected by an app or stuck to a bloc chip. The technology is so strong. I don't know the kind of regulation that we can do
Another very important thing that we should know is that Bitcoin has made our currency almost useless or valueless because I can remember that about six or seven years ago, my son bought three pieces of Bitcoin online and today, he is coming to tell me that he has Bitcoin for sale.
Where is it because it is not physical.
He said he has it on sale because he has bought it and each one is going for N17 million. So if we have an economy that is very weak and we cannot regulate Cryptocurrency in Nigeria, then I don't know how our economy will be in the next few years." he said