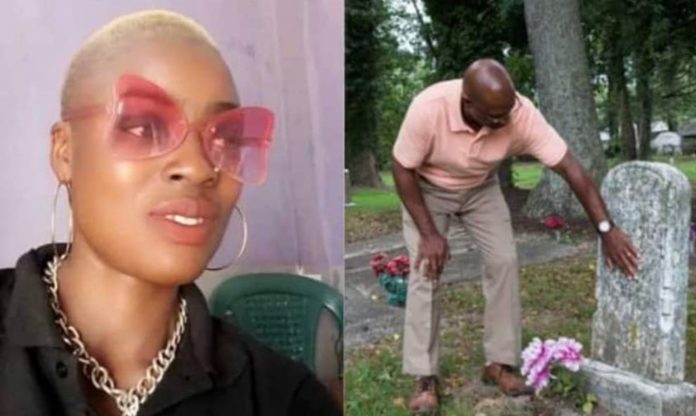 A Nigerian lady, Modella Agnes Egbara has narrated how her father surprised them with Christmas clothes and money few months after his death.
The lady narrates her story during the 'ghost_are_real_challenge' on social media. According to her, her dad died in July 2000 even though he wasn't sick.
Unknowingly to them, her father had rented an apartment in Abuja after his death and was working in the National Assembly.
Agnes revealed that in December 2020, her late father sent her family Christmas clothes to celebrate the festive season, and some amount of money as well as a written letter stating that "he's fine and loves them".
The items was sent through a friend who had no idea that he was dead. After the friend took the gifts to the family, he was told that the man who sent him to give them the Christmas gifts is dead.
The guest was then taken to their father's grave for confirmation and he fainted but regained consciousness after 2 days due to shock.