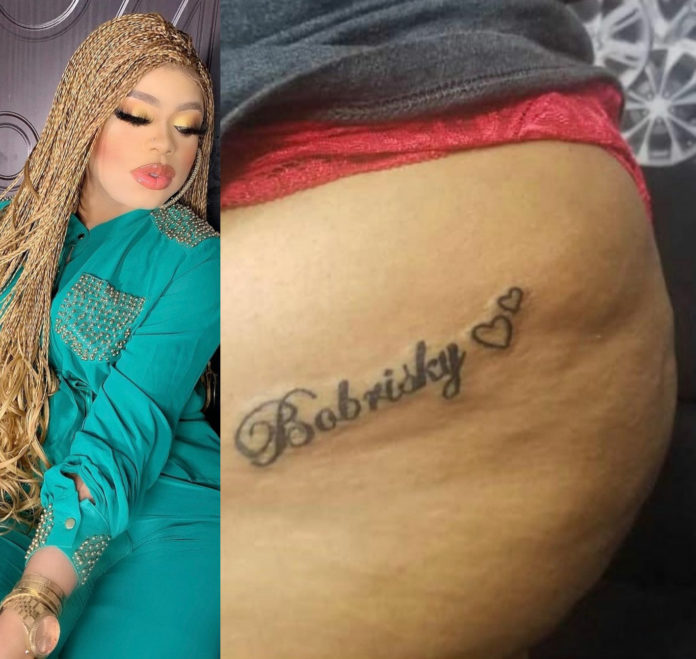 More than a dozen fans have tattooed either Bobrisky's face or name on parts of their bodies and the number keeps growing by the day.
It all began after a follower tattooed the cross dresser on her back and got lots of monetary rewards from Bobrisky.
Now, more and more women have tattooed Bobrisky's name or face on different parts of their bodies, including one who tattooed the name on her bum.