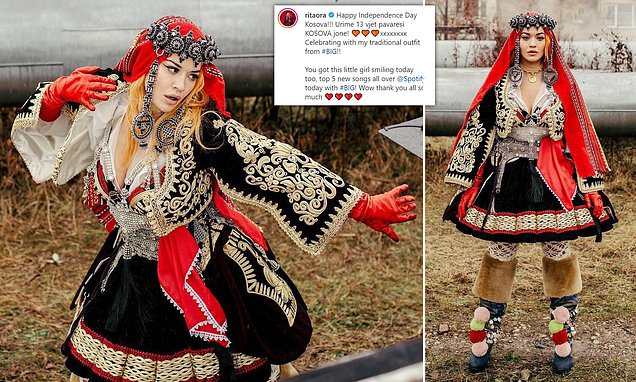 Rita Ora celebrated Kosovo Independence Day on Wednesday as she posed in traditional clothing to mark the annual occasion.
The singer, 30, took to Instagram and shared a series of snaps in the garment, which she wore for her recent Big music video.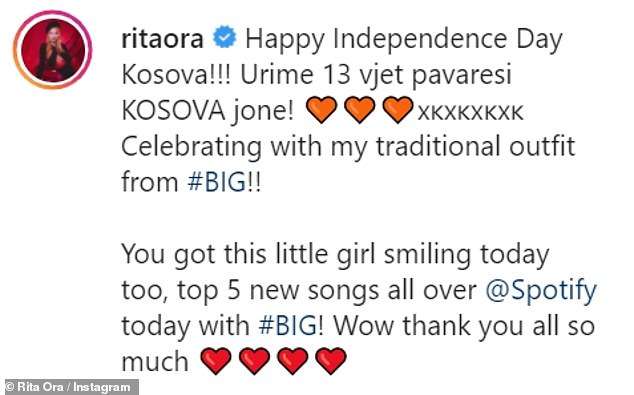 The musician was born in Pristina, in the former Yugoslavia, to Albanian parents, who relocated to London a year after Rita was born due to the persecution of Albanians.
Rita's striking outfit consisted of a black long-sleeved dress with gold embroidery and a pleated hemline.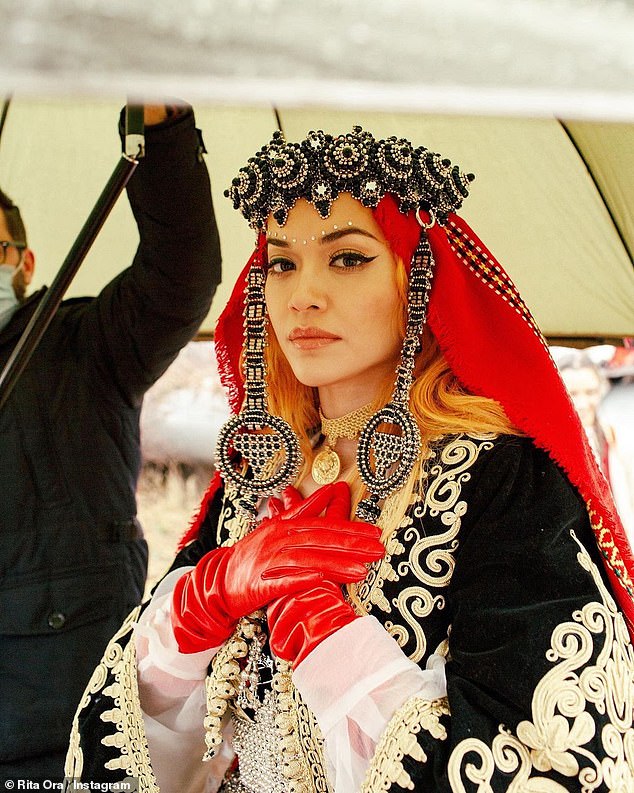 The hitmaker also wore a white shirt with matching tights along with an extravagant red and black headpiece.
Rita also wore dark blue boots with a faux fur detail and bright red gloves as she posed alongside several other women in traditional dress.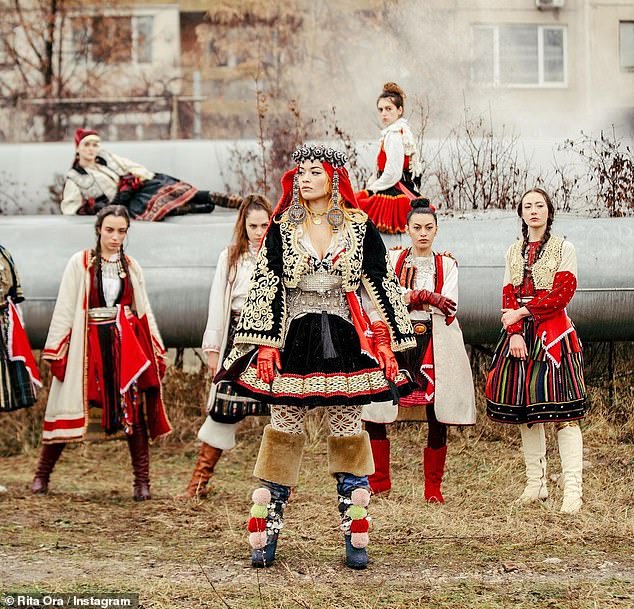 Alongside the snaps, she wrote: 'Happy Independence Day Kosova!!!' along with a message in Albanian reading: 'Congratulations on 13 years of our Kosovo independence!'
Kosovo is the second youngest country in the world and the youngest in Europe, declaring its independence from Serbia in February 2008.