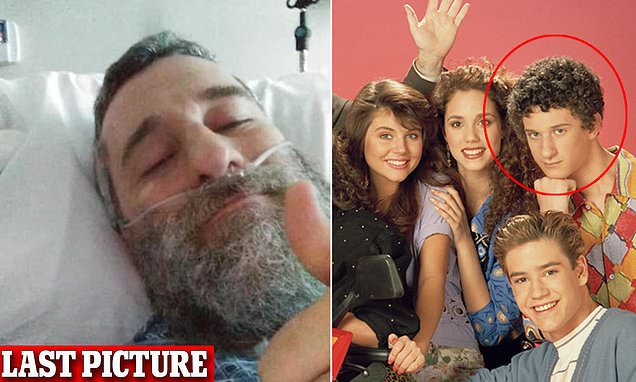 Dustin Diamond known for playing Samuel 'Screech' Powers on NBC's hit sitcom Saved by the Bell has died following a short battle with stage four cancer.
The 44-year-old actor died on Monday just three weeks after being diagnosed with carcinoma cancer. Diamond died with his girlfriend by his side, his representative said. He was diagnosed after first being hospitalized in Florida on January 12 after experiencing pain throughout his entire body.
He was subsequently diagnosed with stage four small cell carcinoma.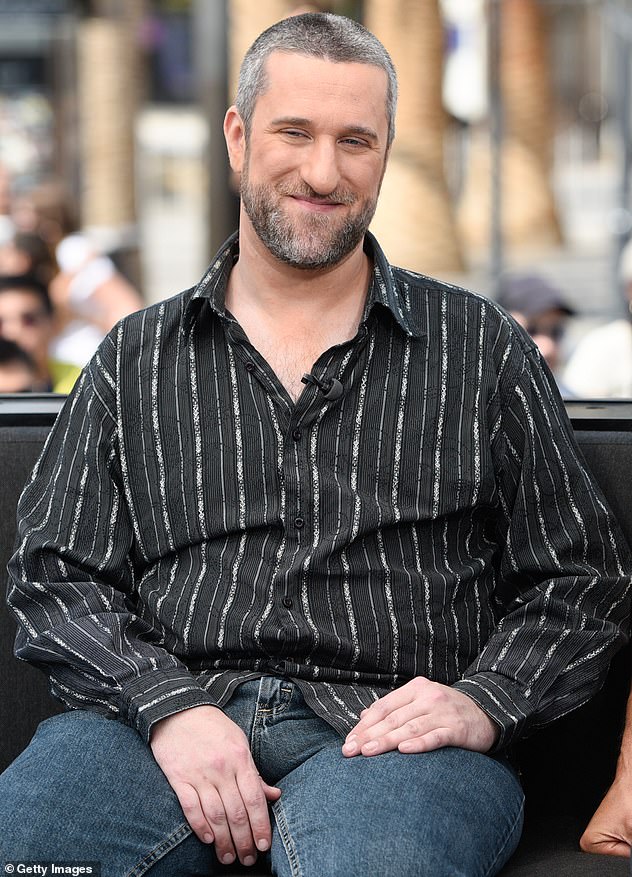 His condition is believed to have deteriorated rapidly in the last week after going through his initial rounds of chemotherapy.
A source told TMZ that he was taken off breathing machines to get him to hospice care.
'He was diagnosed with this brutal, relentless form of malignant cancer only three weeks ago. In that time, it managed to spread rapidly throughout his system; the only mercy it exhibited was its sharp and swift execution,' the statement from his representative said.
'Dustin did not suffer. He did not have to lie submerged in pain. For that, we are grateful.'