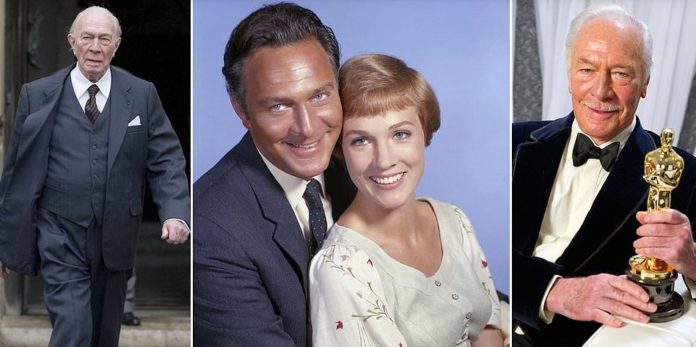 Christopher Plummer died aged 91 in his Connecticut home after falling and hitting his head – as his Sound of Music co-star Julie Andrews led the tributes, calling him a 'consummate actor' and a 'cherished friend'.
Plummer, the dashing award-winning Canadian actor who played Captain von Trapp in The Sound of Music, died early Friday morning with his wife of 53 years, Elaine Taylor, by his side.
He suffered a head injury after falling, the New York Times reports. Plummer is survived by Elaine and his actress daughter, Amanda, from his first of three marriages.
Leading the tributes after his death, his co-star Julie Andrews said in statement: 'I treasure the memories of our work together and all the humour and fun we shared through the years.
'My heart and condolences go out to his lovely wife Elaine and his daughter Amanda.'