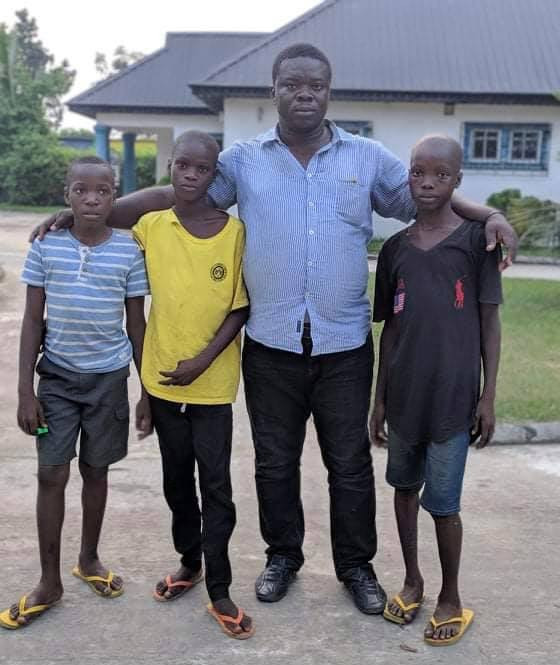 Three young boys, who were accused of being witches have been rescued from the street of Eket, Akwa Ibom.
Danish aid worker, Anja Ringgren Lovén, who disclosed this on Wednesday February 10, said the kids identified as Josef, David and King, were brought to the shelter by a group of field workers three days ago.
According to the social worker, the boys were abandoned and ostracised by their families over witchcraft allegeations.
"A few days ago 3 boys were brought to Land of Hope children center by a group of field workers. The boys were found on the street, abandoned and outcasted by the society, accused of being witches," she wrote.
"The causes of witch accusations are many but often it is related to explain misfortune and hardships, such as death, divorce or illness in families and communities.
"Since the spread of the corona virus we have seen an alarming increase in rescue calls of witchcraft accusations.
"The Covid-19 lockdowns have resulted in severe economic consequences. It has also become a significant health issue because of lockdowns. It is literally a race against death and starvation and children are becoming victims of these hardships.
"Children are being blamed for the spread of the coronavirus. More children are accused of being witches. It is a growing problem and a very big concern for us.
"With the 3 new boys, we now have 80 children under our wings living at Land of Hope children center. We really need all the support we can get. In this new case legal processes are ongoing and we are investigating with the local police.
"What´s most important is that the boys are now safe. We all welcome Josef, David and King to Land of Hope."