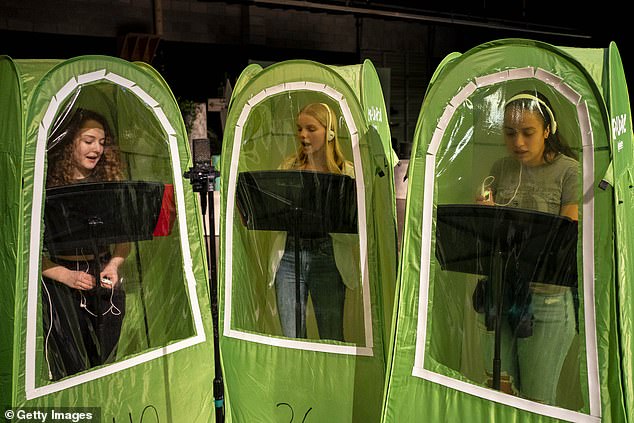 Pictures of a high school band in Washington state rehearsing in 'bubble' tents due to the coronavirus pandemic has sparked debate on social media.
Students at the recently reopened Wenatchee High School were pictured in the band room zipped into bright green tents as an inventive way to keep them social distance while playing.
However photos of the students crammed into the small enclosures with their instruments has sparked debate online with Congresswoman Marjorie Taylor Greene leading critics tweeting that it was 'child abuse'.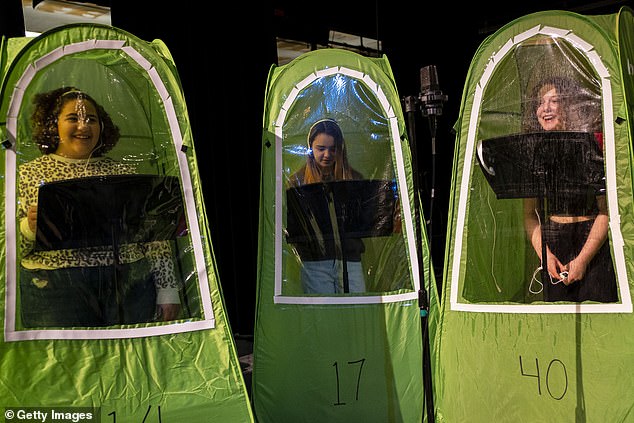 The school returned to hybrid learning on January 26 and the band has been forced to adapt to new health and safety restrictions with the tents – and by allowing only half of the group to practice at any one time.
Congresswoman Greene tweeted: 'End this nonsense, America!' wrote the congresswoman, who has been a vocal critic of coronavirus restrictions.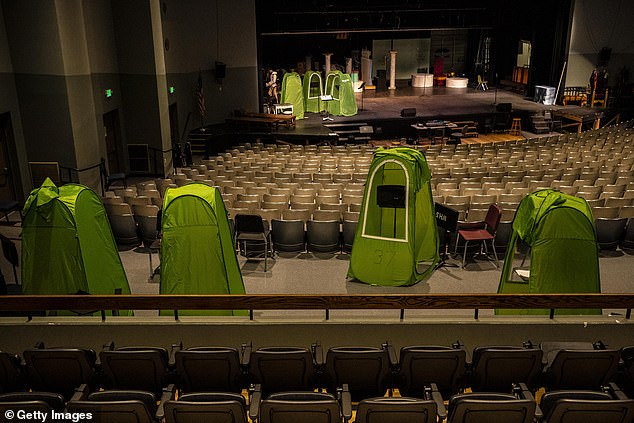 'This is not normal,' slammed one Twitter user James Melville.
'This high school band practice in Washington is making me lose it,' joked another named Joshua Potash.
Some went as far as to compare the bright green tent bubbles to the large egg seen in the movie Alien.