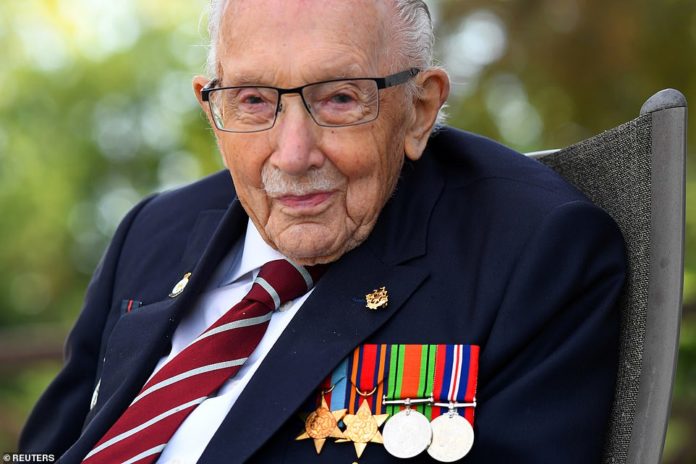 The Queen led tributes to inspirational war veteran and fundraising hero Captain Sir Tom Moore after he died aged 100 after being admitted to hospital with coronavirus.
He had been a beam of light shining through the tragedies of the pandemic and raised more than £32 million for the NHS by walking 100 laps of his garden before his milestone birthday.
His optimistic tone and belief 'Tomorrow will be a good day' endeared him to fans around the world, from young to old and his death prompted tributes from figures including Prime Minister Boris Johnson.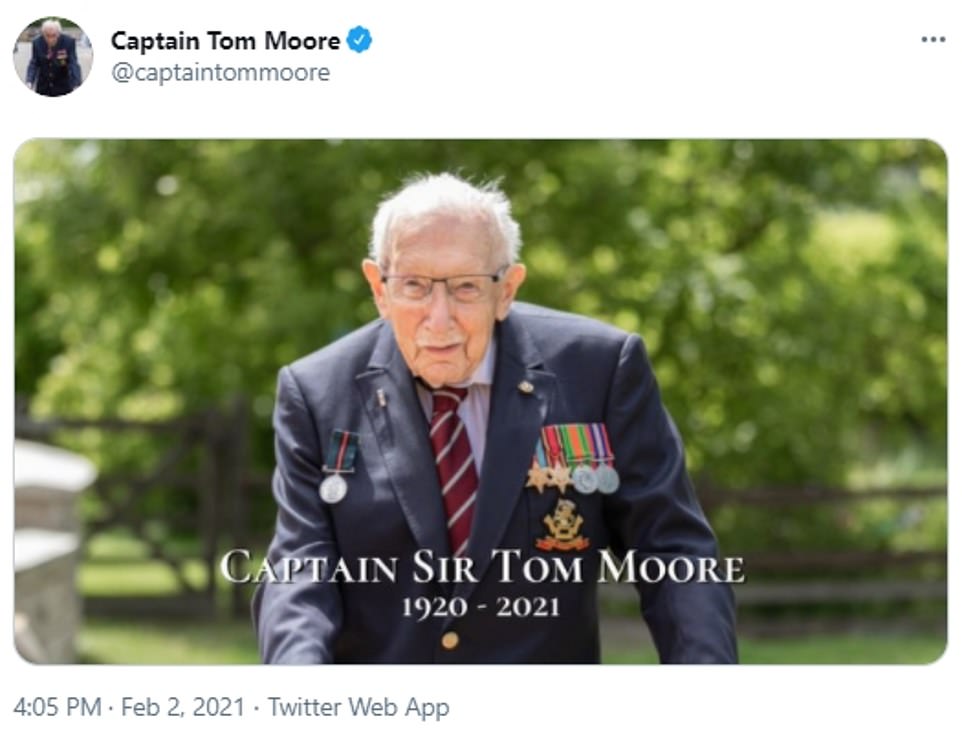 Today it was announced he had passed away peacefully in hospital, with his devoted family by his side.
The Queen this evening sent a message to Captain Tom's grieving relatives and told of her joy at meeting him in person.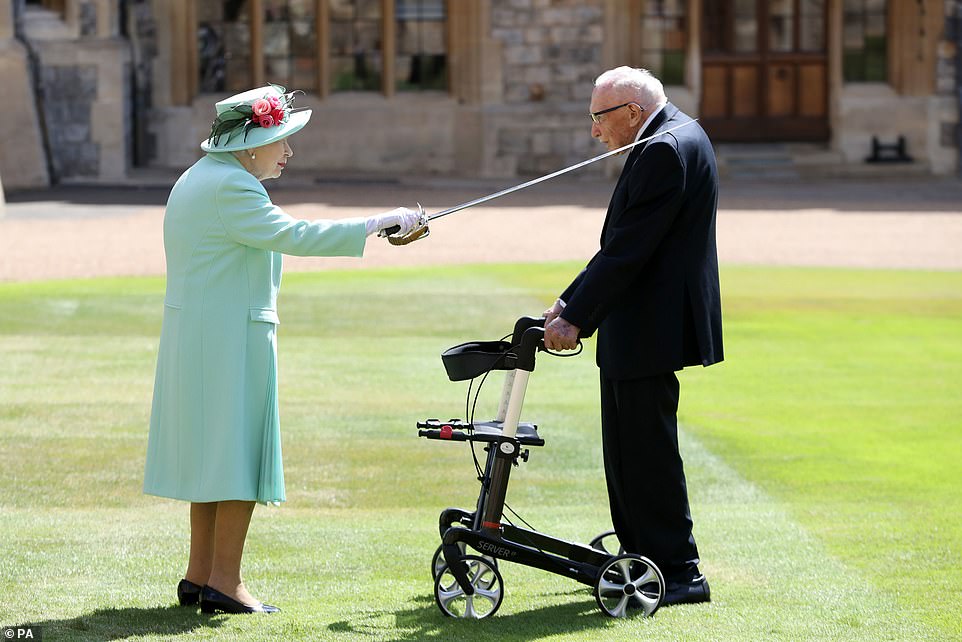 A statement from Buckingham Palace said: 'The Queen is sending a private message of condolence to the family of Captain Sir Tom Moore.
'Her Majesty very much enjoyed meeting Captain Sir Tom and his family at Windsor last year.
'Her thoughts and those of the Royal Family are with them.'
The last picture: This was the final picture of Captain Tom, released by his family on January 18 with his loved ones around him
Prime Minister Boris Johnson said: 'Captain Sir Tom Moore was a hero in the truest sense of the word. In the dark days of the Second World War he fought for freedom and in the face of this country's deepest post war crisis he united us all, he cheered us all up, and he embodied the triumph of the human spirit.