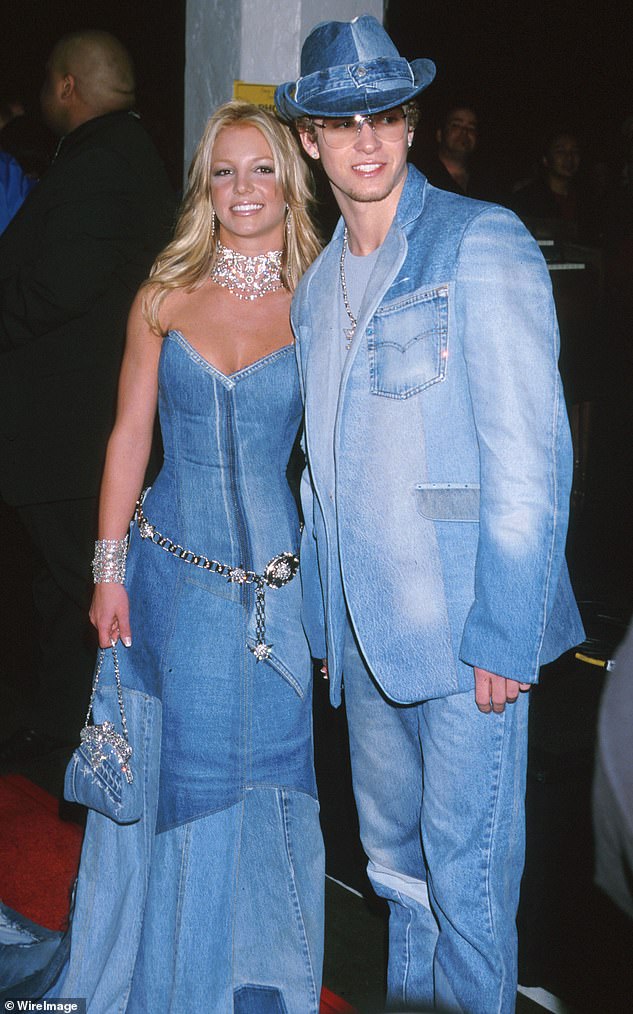 Britney Spears fans have demanded her ex Justin Timberlake apologise to the star for his handling of their breakup, in light of the documentary Framing Britney Spears.
The exposé explores the dark side of the 39-year-old singer's fame, from her rise as a childhood star to her 2007 breakdown and her father Jamie's controversial 13-year conservatorship, which launched the #FreeBritney movement.
However, a large number of viewers have accused Justin, 40, of having a hand in tarnishing Britney's image following their 2002 split, while veteran journalist Diane Sawyer, 75, was branded a 'sl**-shamer' for her subsequent interview with the star.
During the teen years of Louisiana-raised Britney's superstardom, she was heavily sexualized after publicly declaring that she was a virgin.
As she grew into adulthood she was needled in interviews about her breasts and questioned on whether she had remained a virgin as her romance with Timberlake saw her hailed as one half of a pop world power couple.
However, once the pair eventually split in 2002, Justin all but accused his ex of cheating on him when he released his hit track Cry Me A River, which included a video of a Britney lookalike reaping the consequences of infidelity.
And while Britney had continued to publicly maintained that she was still a virgin, Justin suggested otherwise in post breakup interviews.
A large number of viewers have accused Justin, 40, of having a hand in tarnishing Britney's image. See reactions below: