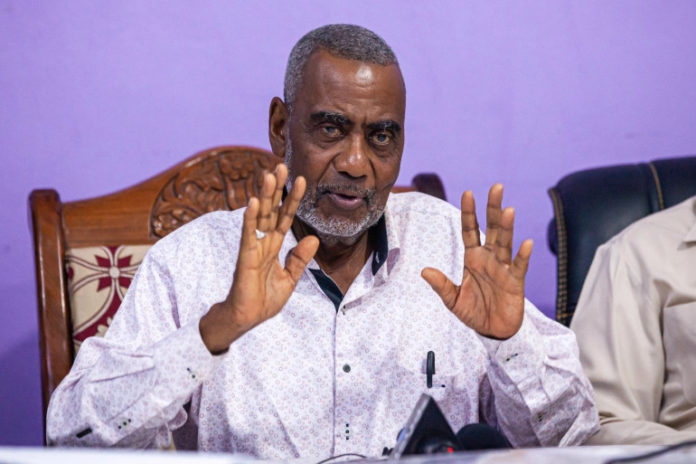 Zanzibar's 77-year-old First Vice President, Seif Sharif Hamad who had been undergoing treatment for COVID-19 in the  hospital is dead.
The prominent politician who was also the chairman of the Alliance for Change and Transparency party, died on Wednesday February 17.
Husein Mwinyi, president of the semi-autonomous island region of Tanzania, East Africa, said in a speech broadcast by state-run ZBC television;
"Hamad died this morning at Muhimbili National Hospital in Dar-es-Salaam where he was hospitalised.

"On behalf of the people of Zanzibar, I take this opportunity to pass my condolences to the family, relatives, Alliance for Change and Transparency party, and to all the people of Zanzibar and ask them to stay calm during this mourning period"
Mwinyi declared seven days of national mourning and said flags will be flown at half-staff.
Hamad was born on the island of Pemba, part of the Zanzibar archipelago.He was a member of Tanzania's sole governing party, the CCM, and served as Zanzibar's chief minister until he was expelled and imprisoned for two years in 1989.
In 1992, when Tanzania adopted a multiparty system, Hamad formed the Civic United Front (CUF) party, the main opposition on Zanzibar.
He would go on to face off against CCM candidates in six elections on the volatile island where sectarian and political tensions have always been more marked than on the mainland.