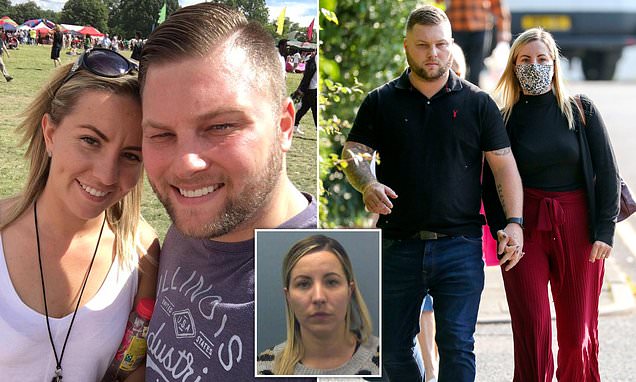 The husband of a teacher who has been jailed for having sex with her 15-year-old pupil has promised to wait for her.
Married mother-of-three Kandice Barber, 35, was jailed for six years and two months and branded 'despicable' by a judge after sleeping with her student.
The supply teacher from Wendover, Buckinghamshire, sent him nude images of herself and later threatened to 'take him down' if he told senior staff about their illicit sex encounters.
According to The Sun, her husband Daniel, 38, has vowed to stay with her and his friends claim he is under her 'spell'.
Friends explained: 'As far as he is concerned when they got married it was forever and he will be there for Kandice when she comes out of prison.'
While they acknowledged the process had been hard on Daniel, one said they could not understand why he is staying with Barber.
'No-one would blame him for walking straight out the door after the way she has treated him,' they added.
The friend also noted that they did not think Daniel was 'athletic enough' in bed for Kandice.
They said if Daniel does end up waiting for Barber she will be a 'very lucky woman' and that they hope she will learn her lesson.
The latest revelation comes after it was discovered she had dumped the father of her children Carl Greeves after he refused to partner swap.