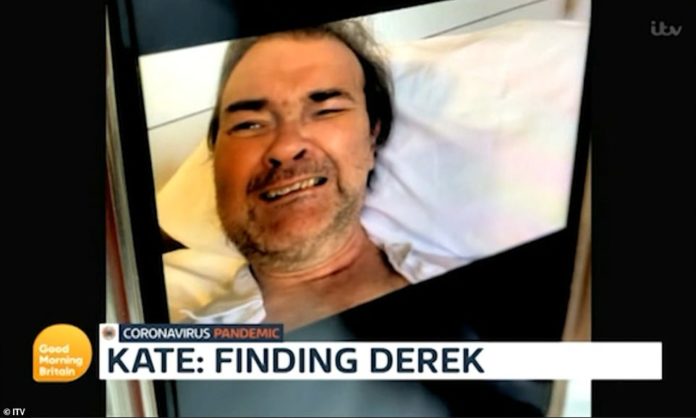 Kate Garraway's husband Derek Draper husband breaks down in tears after waking from his coma in a new teaser for her fly-on-the-wall documentary Finding Derek.
The Good Morning Britain presenter, 53, filmed every step of Derek's year long battle with COVID-19 following his hospitalisation with the respiratory illness in March 2020.
And in the latest clip from her ITV1 series, he is overcome with emotion after Kate video-calls him following his return to consciousness.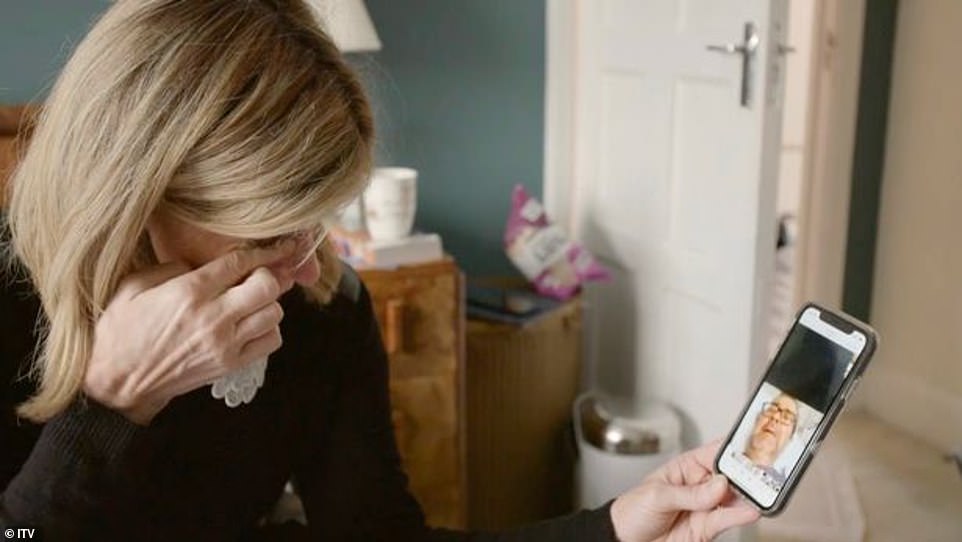 'He's back,' Kate says. 'We've been waiting a long time to speak to you. I'm so proud of you. I'm so proud of you.'
The heartbroken presenter can only watch powerlessly as Derek mouths the word 'pain' – his first communication since being stricken with coronavirus.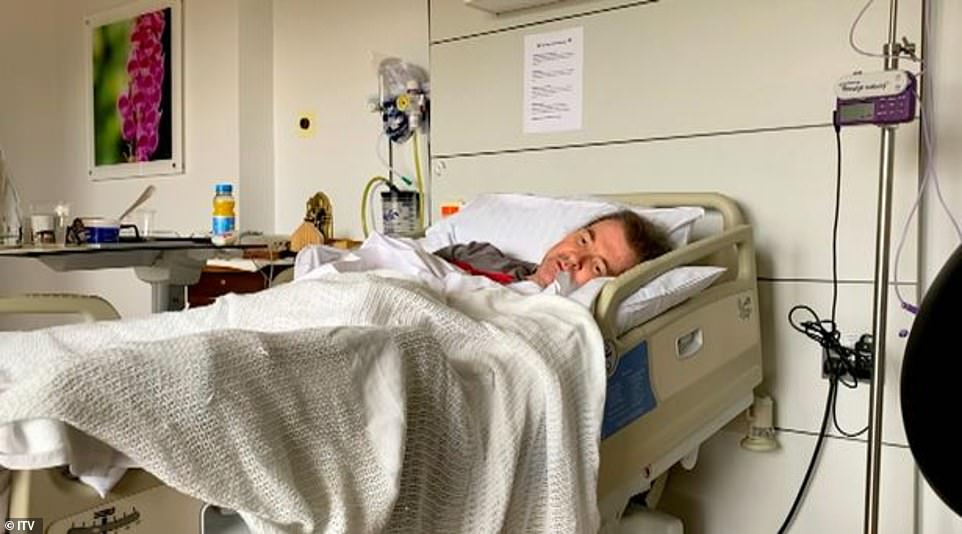 The new documentary, filmed at the height of the coronavirus pandemic, will focus on Derek's plight after falling gravely ill with the virus and Kate's desperate battle to care for her husband while planning for an uncertain future.
Viewers then see Kate vowing to save Derek as she helped to bring him back from his lowest point back in November.
The presenter first invited a film crew into her home last September with the hope that the film would end with Derek returning home.
But seven months later, the documentary will instead focus on Derek's year in hospital as well as the many months of recovery that are left.
Derek has lost eight stone amid his health battle with Kate revealing the children have not seen him in person at all this year.