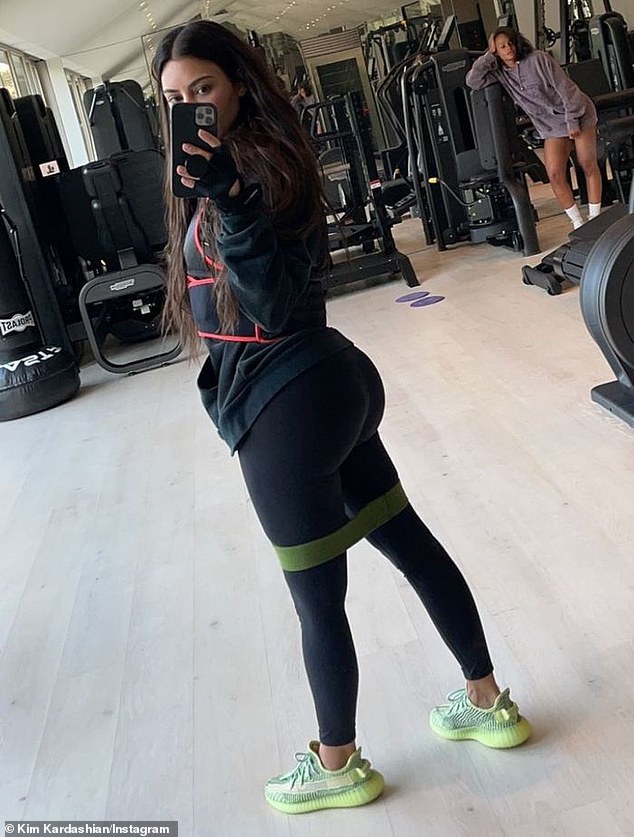 Kim Kardashian is certainly not sleeping in amid her divorce from rapper Kanye West.
The 40-year-old reality TV queen was seen in the gym bright and early at 6 am on Thursday with her personal trainer Melissa Alcantara, who calls herself an 'All Natural Athlete.'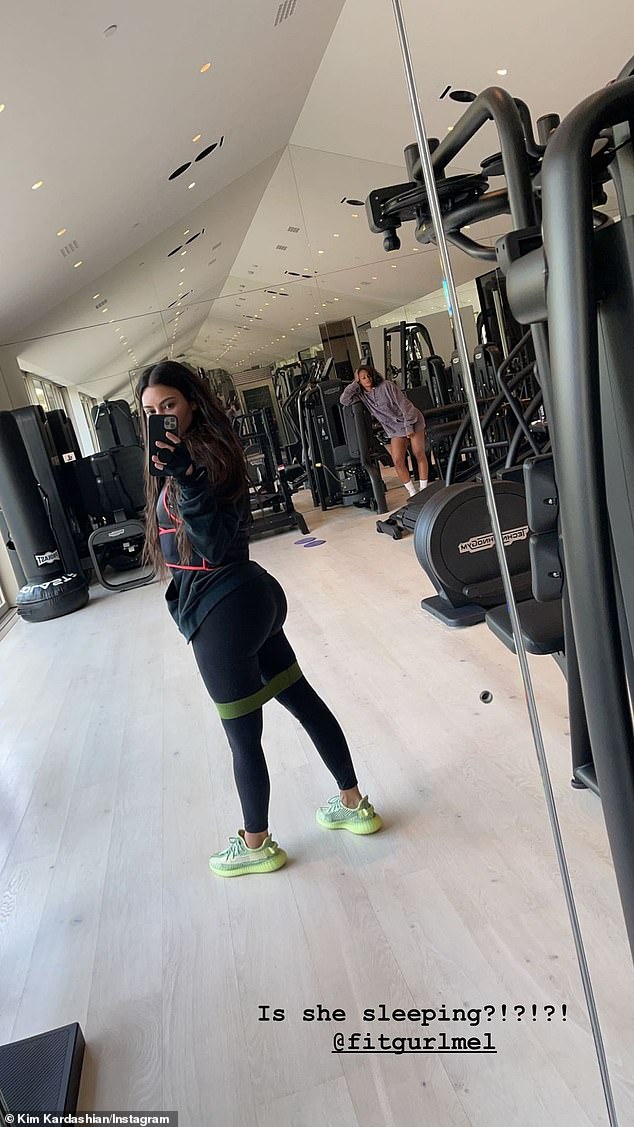 The mother-of-four shared a selfie to Instagram where her famous backside was the main attraction as she wore black athletic clothing with a green stretch strap around her thighs. 'Sprints and another leg day! I'm really tired today but got up anyway,' the daughter of Kris Jenner shared.
The beauty said it looked as if her trainer Melissa was falling asleep as she rested her head on her hand; she could be seen in the background.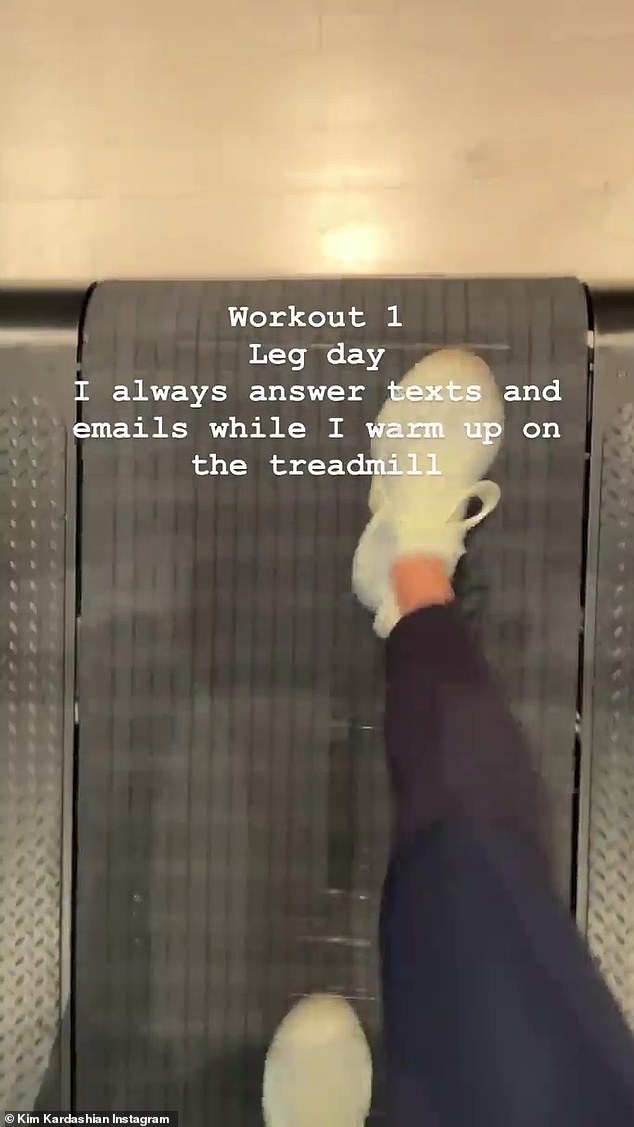 She also wore a pair of neon green Yeezy sneakers designed by her estranged husband West which hints that the two are on decent terms.