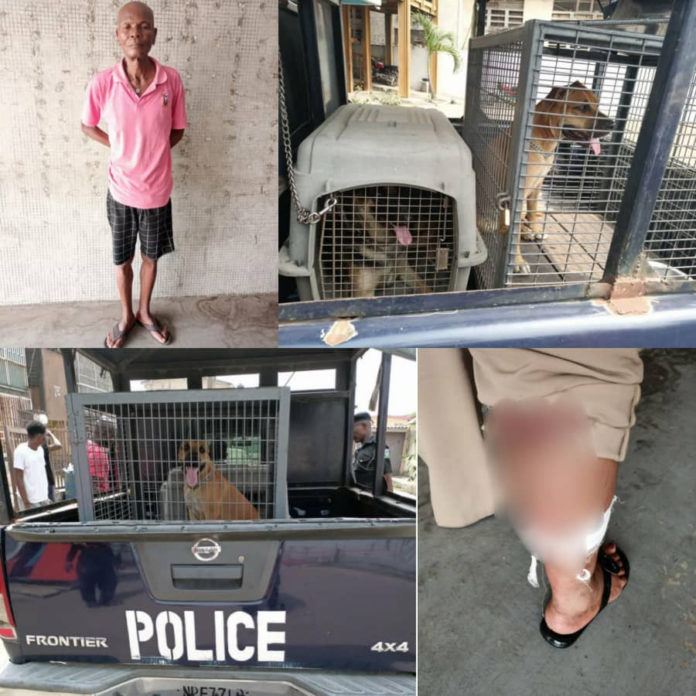 The Lagos state police command has arrested Adeyemi Abayomi, for allegedly unleashing his dogs to attack police officers.
The incident happened after police officers came to his house to invite him to their station on Tuesday, March 2 after his dogs bit a woman inspector, Atim Umoh.
Ademuyiwa Adejobi, in a statement said the incident occurred on Tuesday, 2nd March, when a woman identified as Nneka Regina, and Ebutte Meta, went to Surulere Division to complain against the criminal attitude of the suspect for illegally occupying her property.
Adejobi said the police operatives went to arrest the suspect but the man ordered his dogs to attack them.
Commissioner of Police, ordered that the man be arrested and taken to the State CID for investigation, and prosecution. while his dogs be picked up by the police Dog Section (K-9) for further action.
Meanwhile the female officer is receiving treatment from the dog bite while the dogs were picked up by the police Dog Section for further investigation.